Almond Joy Oatmeal
Gluten-Free, Vegan // Makes 1
A twist on a favorite childhood treat, this recipe will take your breakfast to the next level.
Prep time: 5 min
JUMP TO RECIPE
INGREDIENTS
1 Packet Purely Elizabeth Dark Chocolate Chunk Oatmeal
½ cup + 2 tbsp almond milk, boiling
1 tbsp maple syrup
1 tbsp unsweetened cocoa powder
1 tbsp shredded coconut
1 tbsp slivered almonds
1 tbsp chocolate chips, mini
Pinch sea salt
DIRECTIONS
1. Place the packet into a bowl with the boiling milk, syrup, cocoa powder, half of the coconut, half of the almonds, half of the chocolate chips and sea salt and stir to combine.
2. Top with remaining coconut, almonds and chocolate chips. Enjoy!
Related Posts
The Autumn Equinox is only a few days a way and there's no better way to celebrate than by making and enjoying some fall-inspired, cozy treats!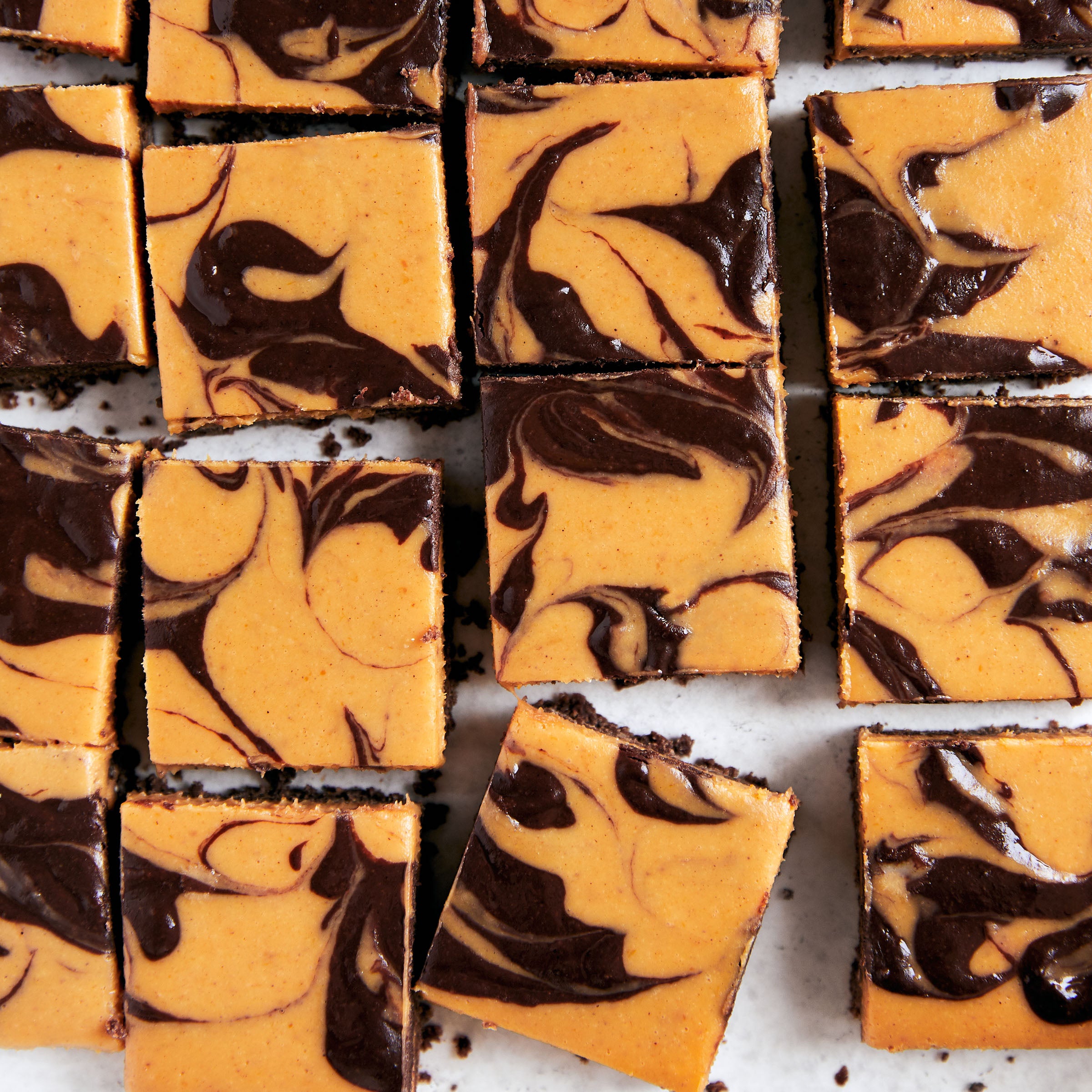 These creamy fudge bars with a Chocolate Sea Salt Probiotic Granola crust have just the right amount of pumpkin spice.