Apple Walnut Cobbler

Gluten-Free // Vegan

Summer time calls for an all American dessert recipe— how about this Purely take on a classic Apple Cobbler?! @delight.fuel added in our new Grain-Free Apple Walnut Keto Clusters for some added crunch + nutritious goodness.

Ingredients
Apple Filling:
1 Apple (sliced)
1 tsp cornstarch
1/4 tsp cinnamon
2 tbsp maple syrup
1 tbsp lemon juice
Crumble Topping:
1/2 cup gluten-free flour
1/3 cup Grain-Free Purely Elizabeth Apple Walnut Granola
2 tbsp maple syrup
2 tbsp coconut oil (melted)
1/8 tsp cinnamon
1/8 tsp nutmeg

Directions
1. Preheat the oven to 350 degrees F and lightly oil a small 5 inch baking dish with coconut oil.
2. For the topping combine all ingredients in a medium sized bowl. Then place in the refrigerator for about 5-10 minutes while preparing the apples.
3. In a large mixing bowl combine sliced apples, maple syrup, spices, lemon juice and cornstarch. Gently toss everything together until combined.
4. Transfer the apples into the baking dish. Evenly spread the crumble topping on top. Bake for about 40-45 minutes until golden brown.
5. Allow the crumble to cool for about 15 minutes before servings.
6. Top with whipped coconut cream or dairy-free ice cream.

Related Posts
The Autumn Equinox is only a few days a way and there's no better way to celebrate than by making and enjoying some fall-inspired, cozy treats!
View Details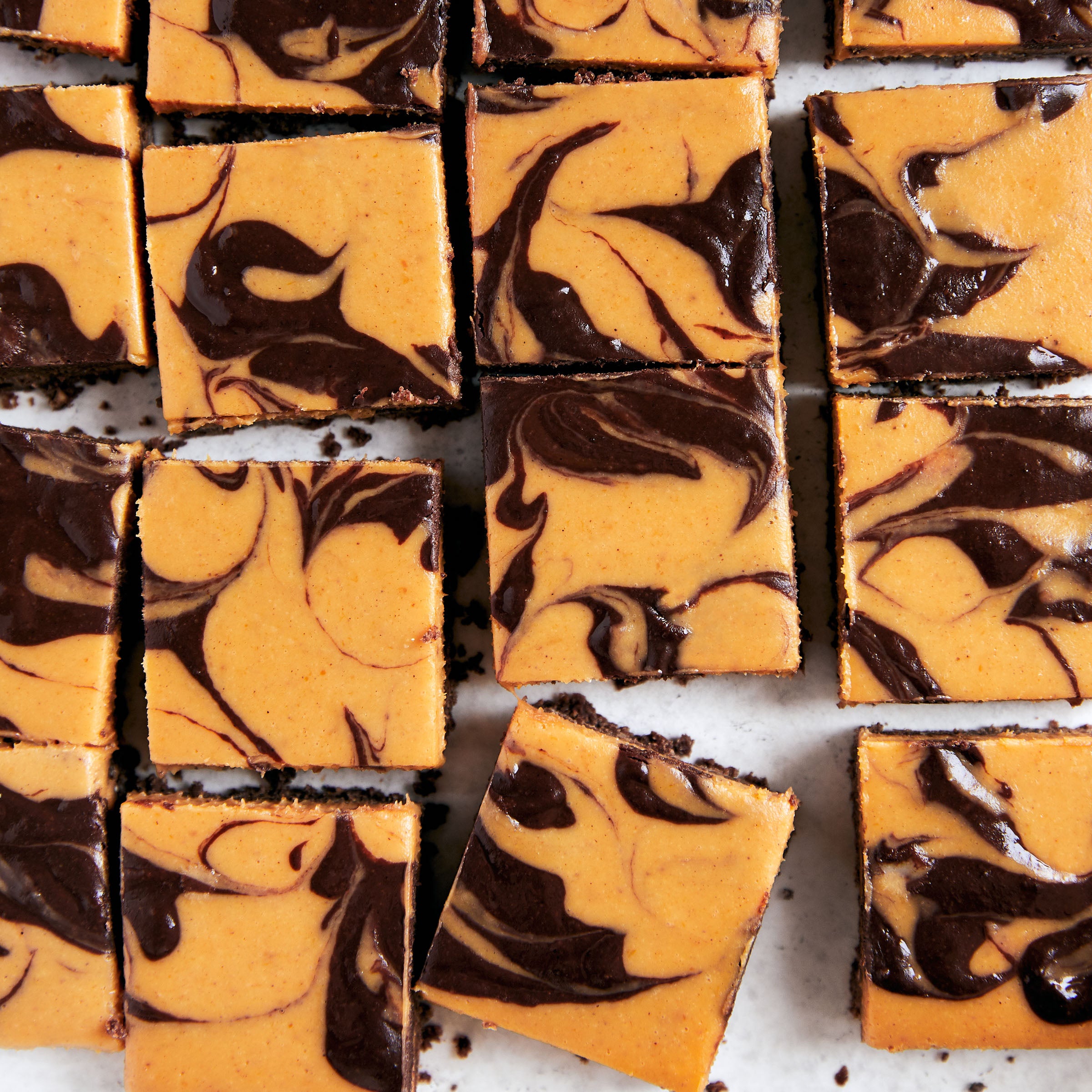 These creamy fudge bars with a Chocolate Sea Salt Probiotic Granola crust have just the right amount of pumpkin spice.
View Details