Banana Matcha Swirl Oat Muffins
Gluten-Free // makes about 10-12 muffins
Bananas and matcha are the power flavor combo you didn't know you needed. These delicious muffins by @feastingonfruit make for an easy, healthy, and quick breakfast.
Prep time: 15 min
Cook time: 22 min
JUMP TO RECIPE
INGREDIENTS
Muffins
1/2 cup Purely Elizabeth Superfood Original Oatmeal
1 1/2 cup oat flour
1 tsp baking powder
1/2 tsp baking soda
1/4 tsp salt1/2 cup agave or maple syrup
1/4 cup coconut oil
3/4 cup almond milk
2 overripe bananas
2 eggs
1 tbsp matcha powder
DIRECTIONS
1. Preheat oven to 350°F.
2. Grind oats to a fine flour. Whisk together oat flour, baking powder, baking soda, oats, and salt.
3. Blend the bananas, agave or maple syrup, coconut oil, almond milk, and eggs. Add wet ingredients to the dry, and mix to combine.
4. Separate 1 cup of the batter, and stir the matcha powder in in a separate bowl.
5. Line a muffin pan with paper liners or generously spray with nonstick spray.
6. Layer plain batter, a spoonful of matcha batter, more plain batter, another spoonful of matcha batter on top, and swirl with a toothpick or chopstick. Repeat until all the batter is gone (makes about 10-12 muffins)
7. Bake 20-22 minutes. Cool 10 minutes in the pan, then transfer to a cooling rack to cool completely.
Related Posts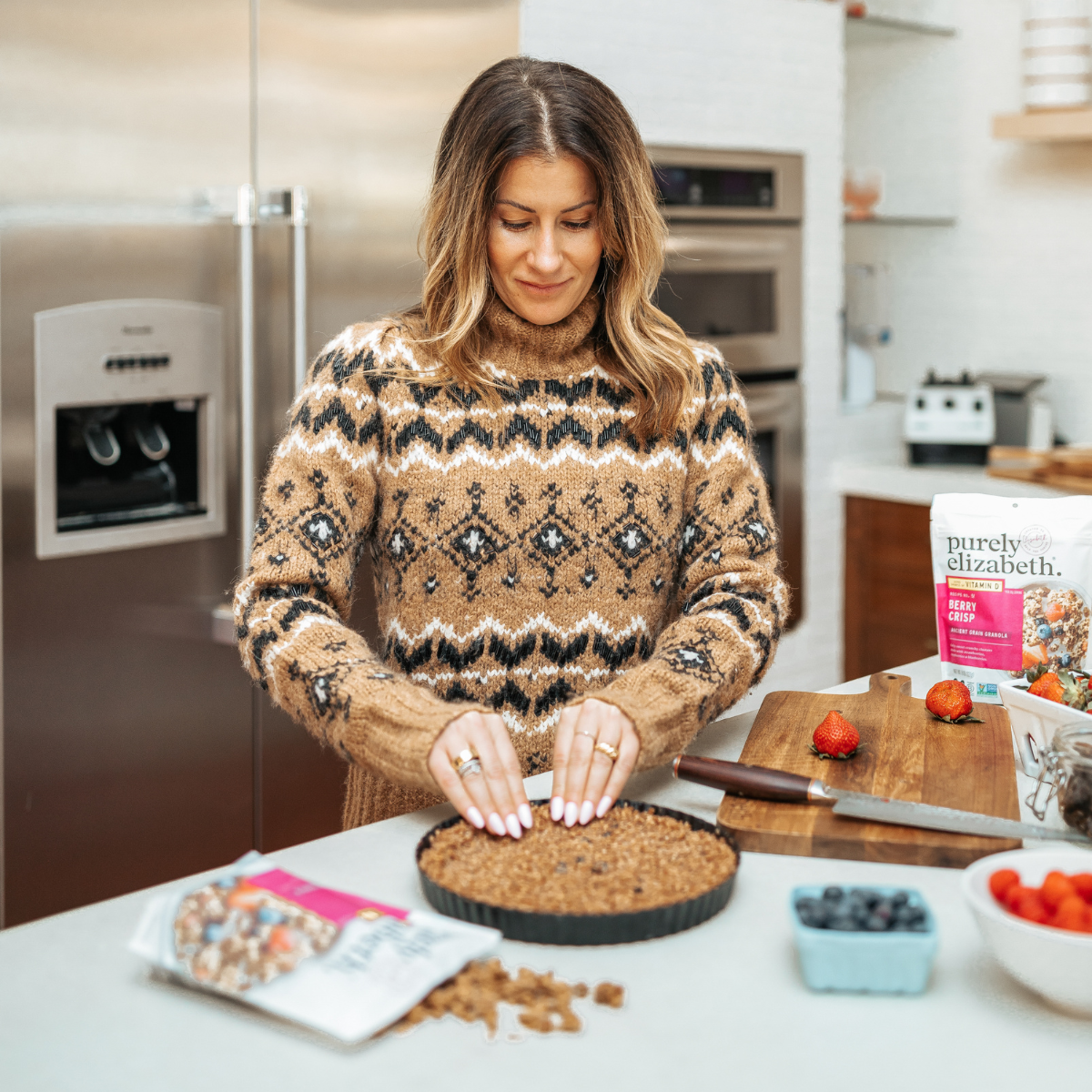 I'm in full on winter mode and these are a few of the things I've been getting cozy with this season.
Everyone's skin is different, but there are a few things that we can all do to achieve (and maintain) that glowing, dewy skin we're all pining after.