Blueberry Oatmeal Muffins
Gluten-Free // Makes 10
A simple, yet delicious recipe bursting with flavor - these healthy muffins are the perfect treat to start your mornings. You can even feel good about eating more than one.
Prep time: 10 min
Cook time: 22-24 min
JUMP TO RECIPE
There is nothing better than a morning muffin bursting with delicious blueberries! Using our Blueberry Walnut Superfood Oatmeal Pouch to elevate your basic muffin recipe. These muffins are quick prep which means you can wake up and have a fresh baked good in the kitchen in less than 1 hour!
INGREDIENTS
Muffins
2 cups Purely Elizabeth Blueberry Walnut Superfood Oatmeal Pouch
1 cup all purpose gluten-free baking flour + 1 tbsp separated
½ tsp baking soda
½ tsp baking powder
Pinch salt
⅓ cup honey
1 mashed medium sized banana, ripe
2 eggs, room temperature
⅓ cup melted coconut oil
1 cup fresh or frozen blueberries
DIRECTIONS
1. Preheat the oven to 375°F and prepare a muffin pan with 10 liners.
2. In a mixing bowl, stir together the dry ingredients excluding 1 tablespoon of flour.
3. In another bowl, whisk together the wet ingredients until smooth. Add the wet ingredients to the dry and stir until fully incorporated.
4. Toss the blueberries in and the remaining tablespoon of flour and then fold them into the batter.
5. Distribute the batter between the cupcake liners and bake for 22-24 minutes or until golden.
6. Let cool before serving. Enjoy!
Related Posts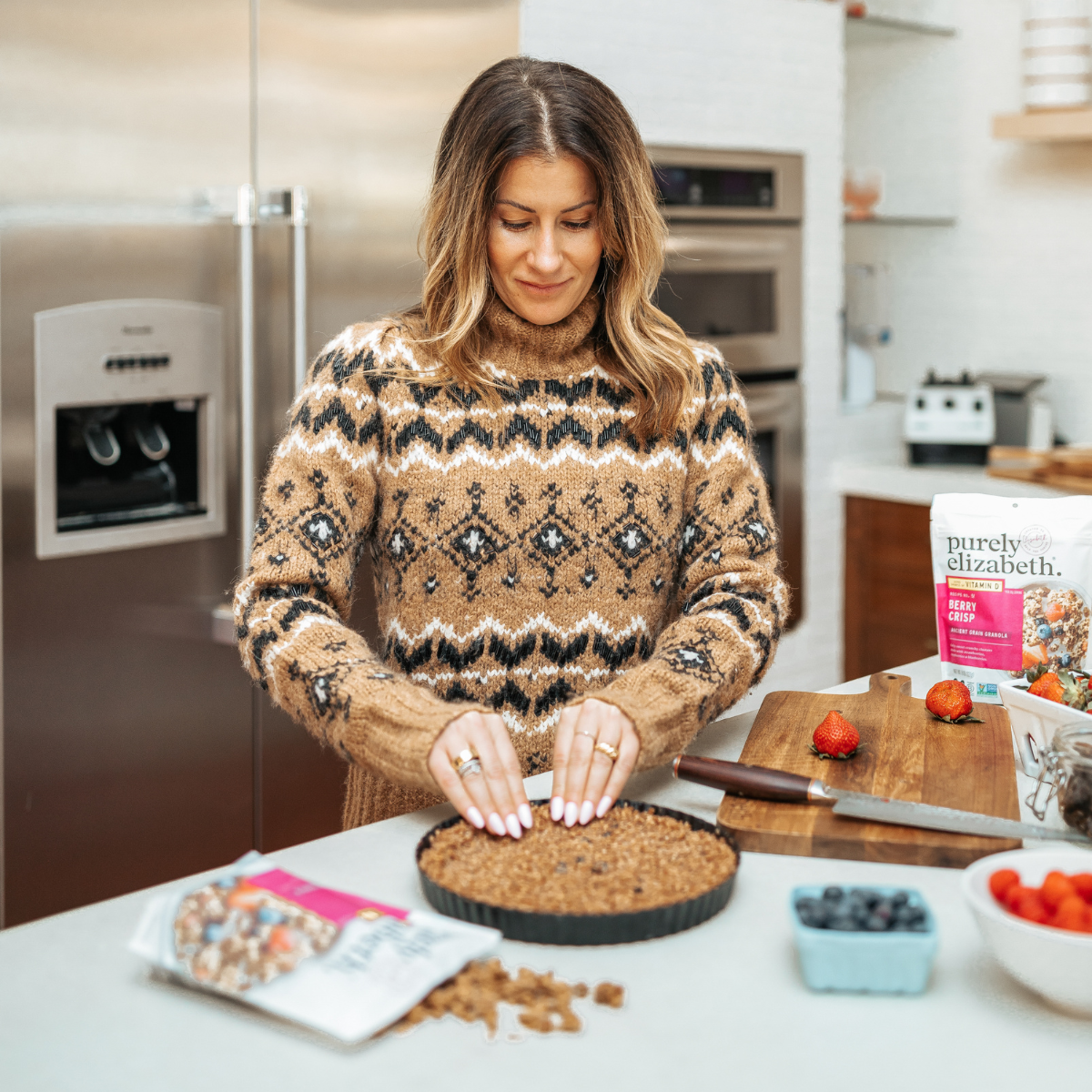 I'm in full on winter mode and these are a few of the things I've been getting cozy with this season.
Everyone's skin is different, but there are a few things that we can all do to achieve (and maintain) that glowing, dewy skin we're all pining after.