Butternut Squash + Almond-Pecan Parmesan
grain-free // gluten-free // vegan
A purely twist on your traditional mashed potatoes, this dish is full of flavor and warmth.
Ingredients
1 medium/large butternut squash(2-2 1/2 lbs)
2 large cloves garlic, minced
1 tbsp extra-virgin olive oil
1/2 tsp fine sea salt
1 cup kale, stemmed and roughly, chopped

Almond-Pecan Parmesan:
1/4 cup whole almonds
1/4 cup pecan halves
1 tbsp nutritional yeast
1/8 tsp fine sea salt
1 tsp extra-virgin olive oil

Directions
1. Preheat oven to 400°F and lightly grease a large casserole dish with oil.

2. Peel the squash. Thinly slice off the bottom and top and then slice through the middle lengthwise to make two halves. Remove seeds with a spoon. Chop the two halves into 1-inch chunks and place into the casserole dish.

3. Add the minced garlic, oil, and salt into casserole dish and toss until combined with the squash. Do not add the kale yet.

4. Cover the casserole dish with tinfoil (with a few holes poked) and bake for about 45 minutes, or until tender and lightly browned.

5. Meanwhile, in a mini food processor, pulse the Almond Pecan Parmesan ingredients together until coarsely chopped.

6. After cooking, remove the squash from the oven and reduce heat to 350°F. Remove the tinfoil.

7. Stir in the chopped kale and sprinkle the Almond-Pecan Parmesan all over the squash.

8. Bake for 5 to 8 minutes, uncovered, until the nuts are lightly toasted.

9. Lightly mash and stir with a fork. Serve warm.
Related Posts
The Autumn Equinox is only a few days a way and there's no better way to celebrate than by making and enjoying some fall-inspired, cozy treats!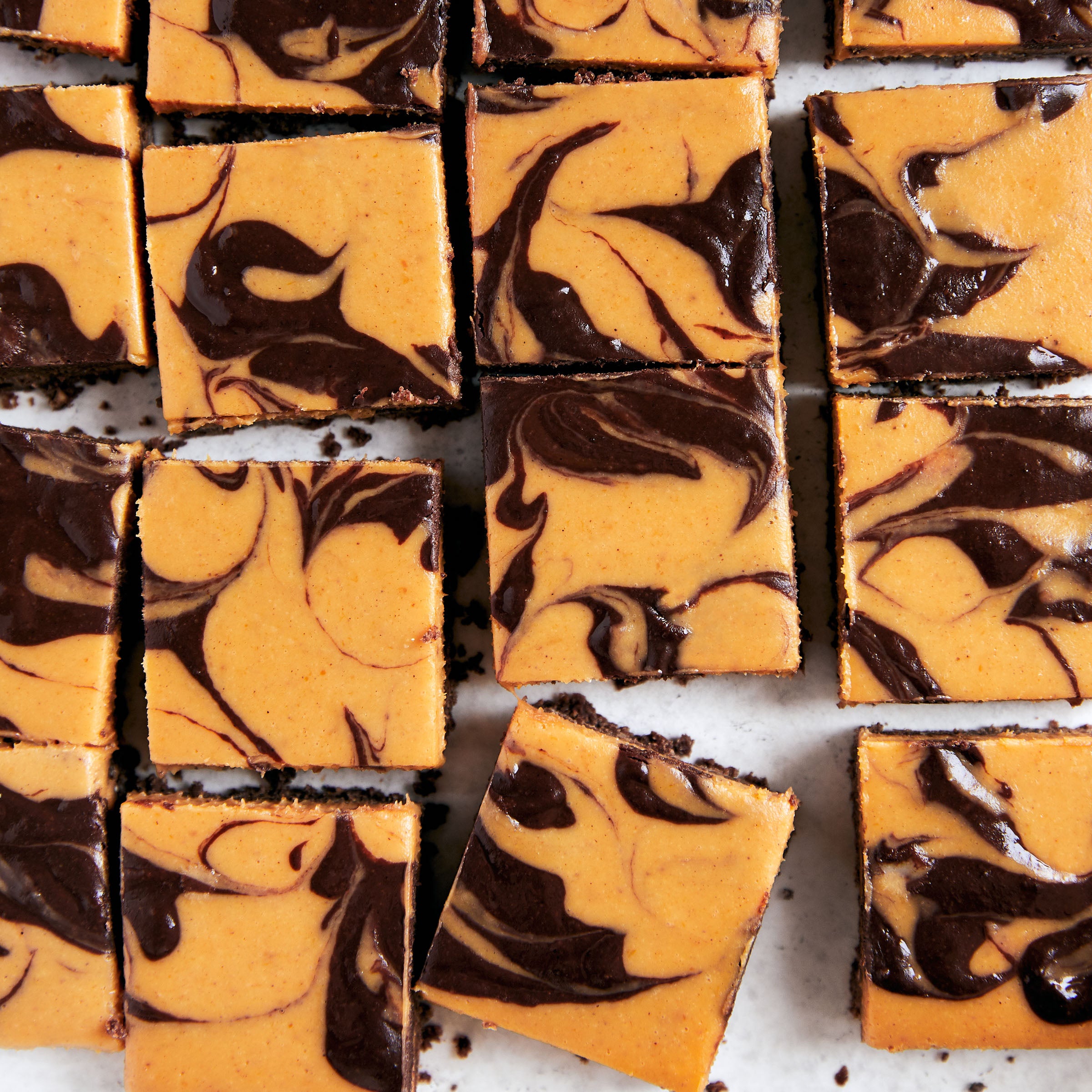 These creamy fudge bars with a Chocolate Sea Salt Probiotic Granola crust have just the right amount of pumpkin spice.