Butternut Squash Oatmeal With Sage & Pesto
gluten-free // vegan

We teamed up with our friends at Green Pan to bring you a savory spin on oatmeal. This recipe is drizzled with pesto and topped with roasted butternut squash and sage leaves to bring you a breakfast full of flavor.
Ingredients
Oatmeal:
1 1/2 cups Original Superfood Oats
4 cups vegetable stock or water
1/4 teaspoon kosher salt
Pesto (homemade or store bought), for drizzling

Squash:
1 butternut squash, peeled, seeded and cut into 1-inch pieces
2 tablespoons olive oil
12 sage leaves
Salt and freshly ground black pepper to taste

Directions
1. Preheat oven to 425°F.

2. Place squash and sage leaves on a nonstick baking sheet, drizzle with olive oil, and toss to coat evenly. Spread into an even layer and season with salt and pepper.

3. Roast in preheated oven until fork-tender and lightly browned, about 30 minutes—tossing once halfway through cook time. Remove from oven and set aside once done roasting.

5. When squash has been roasting for about 20 minutes, start on the oatmeal. In a large saucepan, bring stock or water to a boil over medium heat.

6. Stir in oats and salt, then reduce heat to low. Cook, stirring frequently, until thickened and creamy—about 2 minutes.

7. Divide oatmeal between 4 individual bowls. Drizzle with pesto (more or less according to taste) and top with a scoop of butternut squash. Garnish with roasted sage leaves.
Liquid error (sections/pf-e94b8d00 line 49): product form must be given a product
Related Posts
The Autumn Equinox is only a few days a way and there's no better way to celebrate than by making and enjoying some fall-inspired, cozy treats!
View Details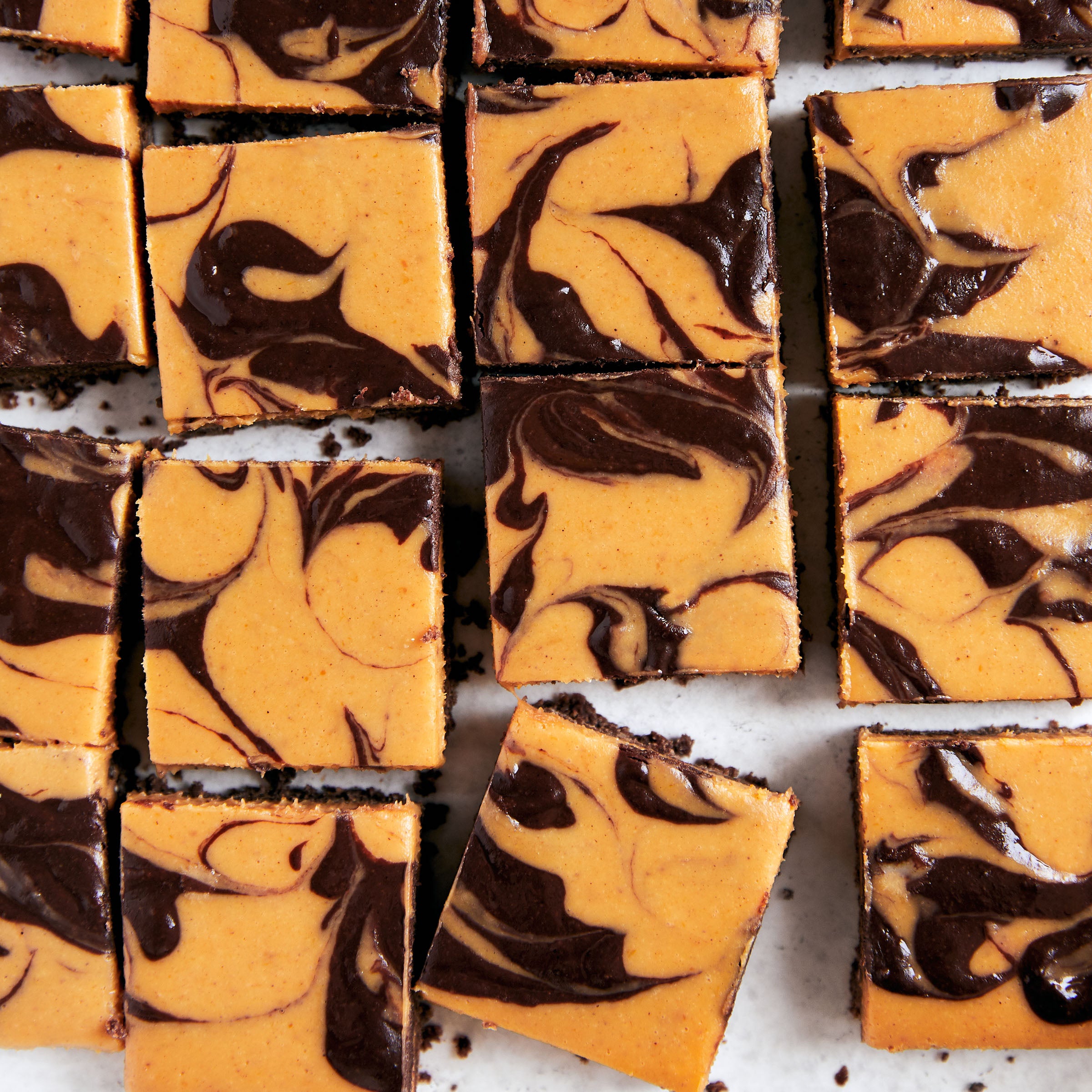 These creamy fudge bars with a Chocolate Sea Salt Probiotic Granola crust have just the right amount of pumpkin spice.
View Details