Chocolate Pumpkin Mug Cake
grain-free // vegan // gluten-free

This Chocolate Pumpkin Mug Cake by @chens_plate is as easy as it is tasty- PLUS it has immunity-boosting probiotics from our new Honey Almond Granola.
Ingredients
~ 2 tbsp coconut flour
~ 2 tbsp pumpkin purée
~ 2 tbsp applesauce
~ 1 tbsp cocoa powder
~ 1 tbsp maple syrup
~ 1 egg
~ 1/2 tsp vanilla
~ 1/4 tsp cinnamon
~ 1/4 tsp baking soda
~ chocolate chips, measure with your heart

Directions
1. Start by mixing together all the ingredients in a small bowl or mug.
2. Then, add in your chocolate chips and mix them into your mug cake batter.
3. Sprinkle extra chocolate chips on top and microwave for about 2.5 minutes.
4. Top with almond butter, more chocolate chips, and most importantly, NEW Purely Elizabeth Honey Almond Probiotic Granola or even our pumpkin seed granola, and ENJOY!
Like this recipe? Explore other Purely Elizabeth favorites:
Banana Bread Mug Cake
Overnight Pumpkin Proats
Pumpkin Chocolate Chip Bread

Related Posts
The Autumn Equinox is only a few days a way and there's no better way to celebrate than by making and enjoying some fall-inspired, cozy treats!
View Details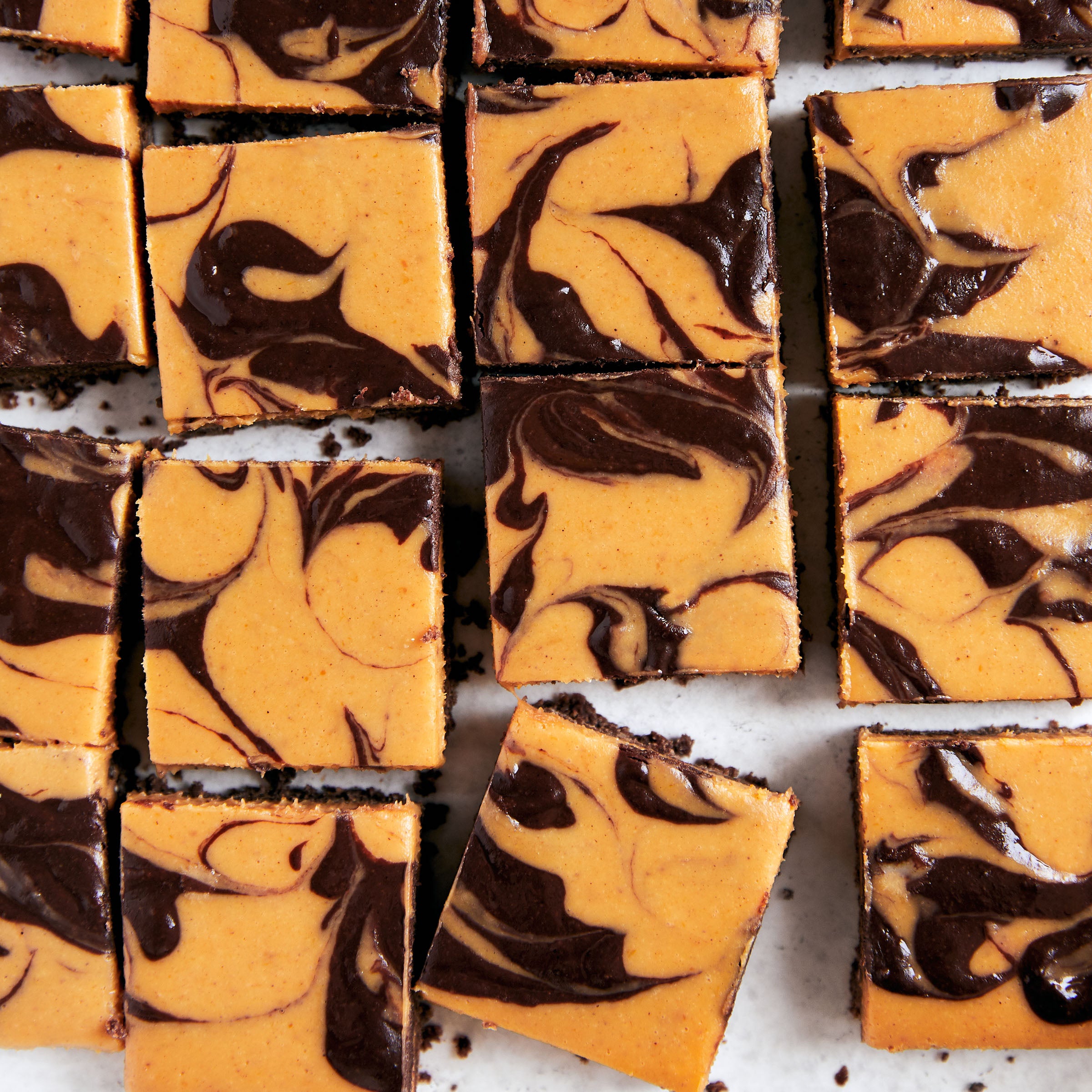 These creamy fudge bars with a Chocolate Sea Salt Probiotic Granola crust have just the right amount of pumpkin spice.
View Details