Coconut Chia Granola Dipped Popsicles
Gluten-Free, Vegan // Makes 12 Popsicles
Popsicles with a little crunch? Sign us up! The extra texture brings your typical popsicles to the next level.
Prep time: 4 hours
JUMP TO RECIPE
INGREDIENTS
1 package Purely Elizabeth Original Ancient Grain Granola
1 3/4 cup canned full-fat coconut milk
3/4 cup plant-based milk
1/4 cup + 1 tbsp chia seeds
1/2 tbsp agave syrup
Variety of fresh tropical fruit of choice, we used passionfruit and berries here
DIRECTIONS
1. Stir together the coconut milk, almond milk, chia seeds, and agave syrup.
2. Place fresh berries & passionfruit in popsicle molds. Use chopsticks or the back of a spoon to press the fruit to the sides of the mold.
3. Gently pour the liquid ingredients into the popsicle molds. Add additional passionfruit or fruit.
4. Crumble the granola to fill the top layer.
5. Insert wooden popsicle sticks. Freeze for at least 4 hours or until popsicles are solid.
Related Posts
The Autumn Equinox is only a few days a way and there's no better way to celebrate than by making and enjoying some fall-inspired, cozy treats!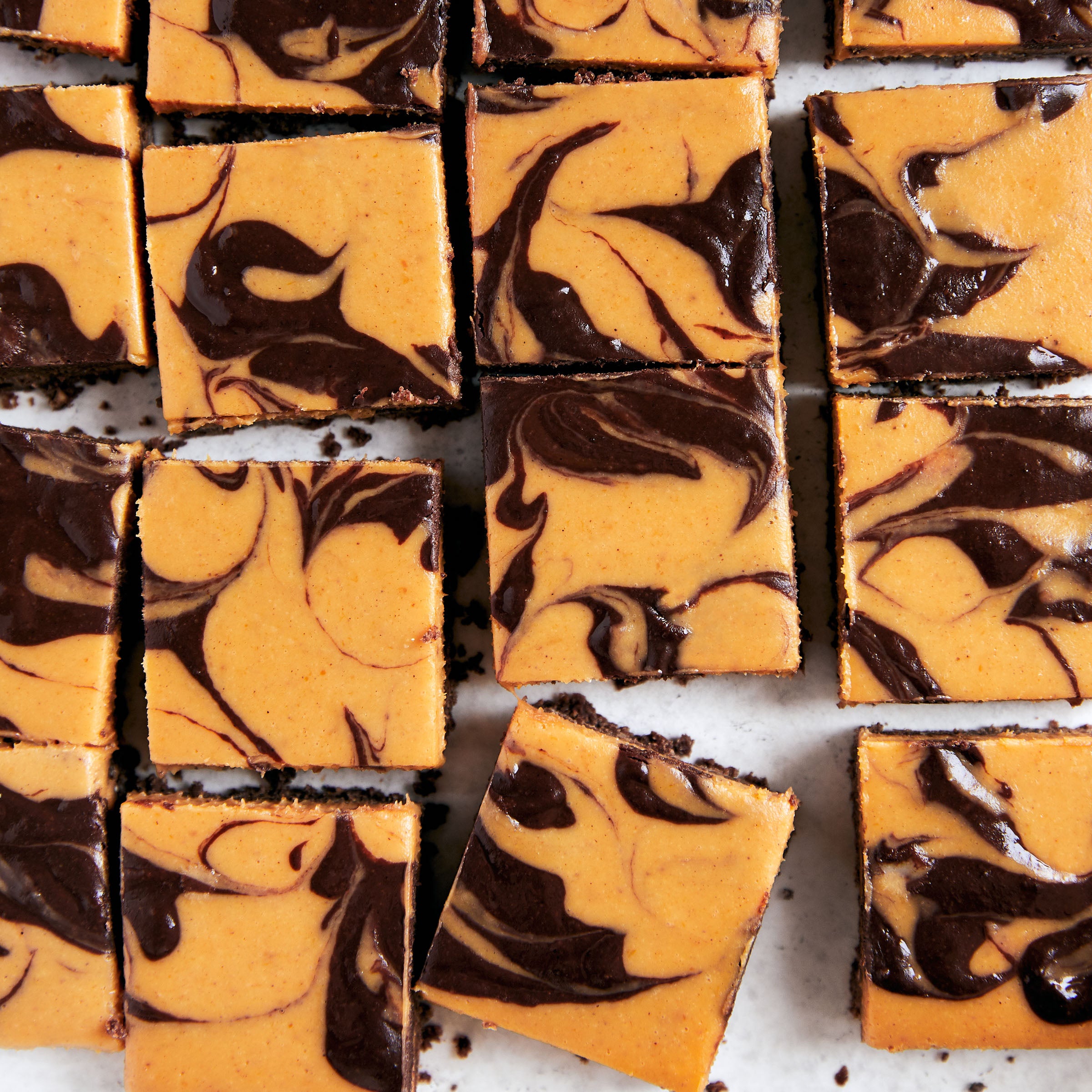 These creamy fudge bars with a Chocolate Sea Salt Probiotic Granola crust have just the right amount of pumpkin spice.