Fig + Honey Tart with Rosé Glaze
Gluten-free

We've teamed up with our friends over at Yes Way Rosé to bring you the perfect combination of sweet and tart. This Fig + Honey Tart by @moriah.brooke is a delightful and refreshing treat that pairs well with any occasion - a bridal brunch, holiday dinner, anniversary, or simply just because. Not only is it delicious, but this tart will bring some color and beauty to your party spread.
Ingredients
For crust:
½ cup Purely Elizabeth Honey Almond Probiotic Granola
1 cup almond flour
¼ cup tapioca starch
1/8 tsp sea salt
6 tbsp cold butter or vegan butter, cubed
1 tbsp honey

For filling:
8 oz. mascarpone
1 cup plain Greek yogurt
3 tbsp honey
Juice of ½ lemon
1 tsp vanilla
For glaze:
1 cup Yes Way Rosé wine
2 tbsp honey
For topping:
¼ cup Purely Elizabeth Honey Almond Probiotic Granola
1 lb. fresh figs, sliced in half

Directions
1. Preheat the oven to 350 F and lightly grease a 9-inch tart pan with coconut oil.

2. Process almond flour, granola, tapioca starch, and salt in a food processor until finely ground. Add in butter and honey and process until a sticky meal forms. Press the crust mixture into the tart pam and place on a baking sheet.

3. Bake the tart crust until lightly golden brown, about 10 minutes. Cool the crust completely before filling, about 30 minutes to an hour.

4. To prepare the filling, beat the mascarpone, yogurt, honey, lemon, and vanilla with a hand mixer until well combined and fluffy, about 2 minutes.

5. To prepare glaze, bring rosé and 2 tbsp honey to a boil in a small saucepan over medium heat, stirring frequently. Cook until the rosé is reduced to a thick syrup, about 10 minutes. Cool for about 10 minutes. The syrup should be thick like honey.

6. Layer fresh figs over the mascarpone filling. Drizzle with rosé glaze and sprinkle with granola.

7. Slice, serve, and enjoy!
Related Posts
The Autumn Equinox is only a few days a way and there's no better way to celebrate than by making and enjoying some fall-inspired, cozy treats!
View Details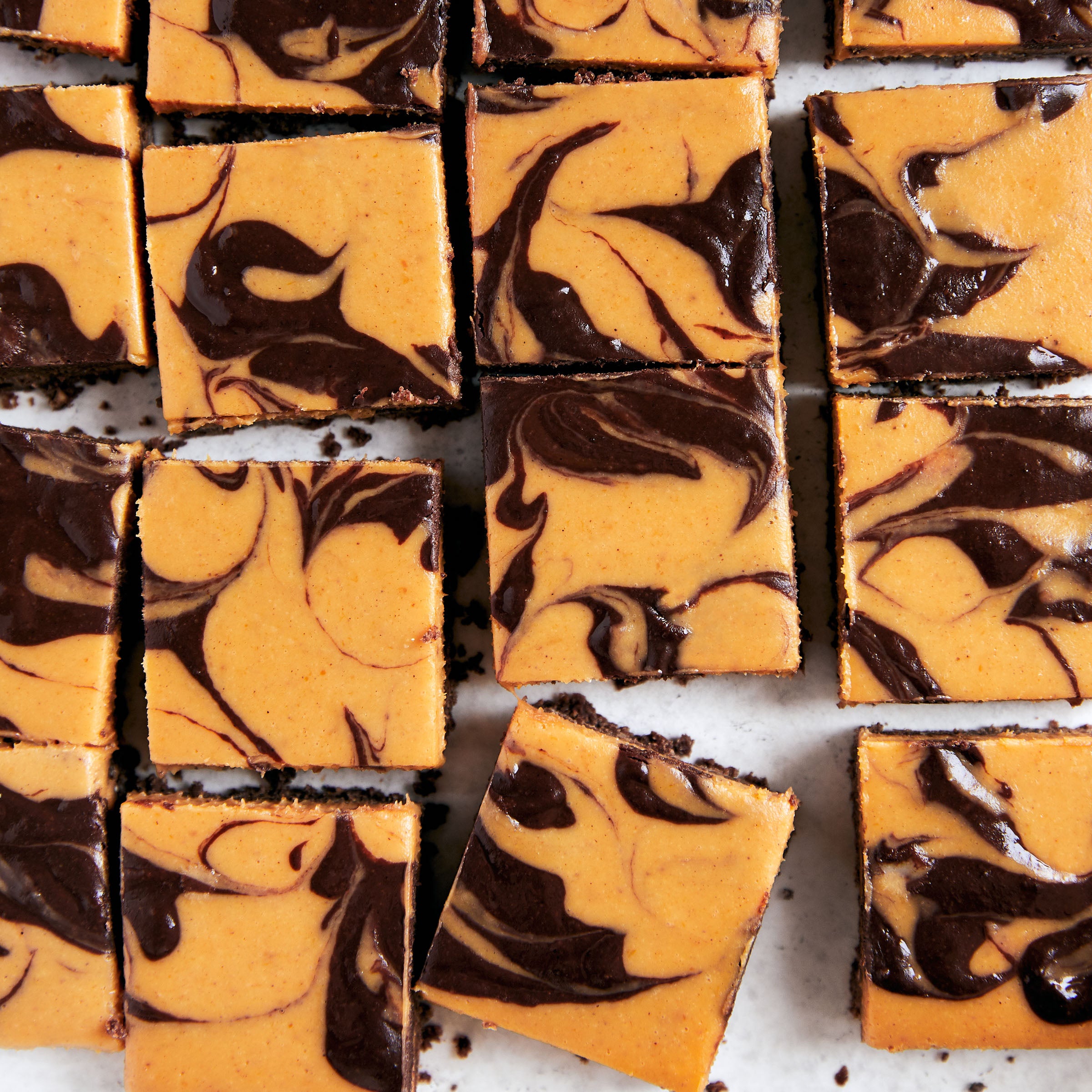 These creamy fudge bars with a Chocolate Sea Salt Probiotic Granola crust have just the right amount of pumpkin spice.
View Details