Lavender White Chocolate Macarons
Gluten-Free // Grain-Free
Fresh floral, floral vibes and crisp, bright flavors— things we love about spring and High Tea! In the spirit of spring and Mother's Day, we decided to put a Purely twist on the British classic with the help of some influencers from the Purely community. These Lavender White Chocolate Macarons by Amie MacGregor (AKA @food.duchess) are light, crispy, and beautiful.
Prep time: 30 min
Cook time: 20 min
JUMP TO RECIPE
INGREDIENTS
Cookies
3.7 oz (105 g) Sifted Super Fine Almond Flour
3.7 oz (105 g) Sifted Confectioners Sugar
3.5 oz (100 g) Fresh Egg Whites
3.5 oz (100 g) Maple Sugar
1 tsp (3 g) Egg White Powder (Meringue Powder)
Purple Food Coloring

Lavender White Chocolate Ganache
7 oz (200 g) Sugar-Free White Chocolate, finely chopped
1/2 cup (120 ml) Heavy Cream
2 tbsp Culinary Grade Lavender
DIRECTIONS

1. Dry Ingredients:
Prepare one to two baking sheets with parchment or preferably a silicone macaron mat.
Over a large mixing bowl on a scale, sift almond flour until you reach 105g (3.7oz). Discard any large pieces of almond flour. Repeat with the confectioners sugar. Whisk the almond flour and confectioners sugar until very well combined. Set aside.
2. Making the Meringue:
Add egg whites, maple sugar and egg white powder to the bowl of your stand mixer, and whisk together. Place the bowl over top of a simmering pot of water (also known as a bain-marie), ensuring a tight seal and ensuring that the bottom of the stand mixer bowl is not actually touching the water.
Continuously whisk the mixture while it heats up over the bain-marie, heat the mixture until it reaches 140°F on a kitchen thermometer. When temperature is achieved, remove the bowl from the simmering water pot and place onto your stand mixer, fitted with the whip attachment.
Beat the mixture, starting on low. Once soft peaks have been formed, increase the speed to medium. Once medium peaks are achieved, increase the speed to high. Beat on high until stiff peaks have formed. When stiff peaks are achieved, add purple food coloring and beat again until evenly distributed.
3. Macaronage:
Remove the bowl from the stand mixer, and place a sieve over top. Pour the dry ingredient mix into the sieve, then sift the dry ingredients into the meringue.
Fold the dry ingredients into the meringue, by scraping around the sides of the bowl in an entire circle, and then cutting through the centre. Fold until the mixture ribbons off the spatula and flows like lava (thick but still flows smoothly). Careful not to over mix or over-deflate the meringue.
4. Piping and Drying the Macarons:
Add the mixture to a piping bag with a medium sized round tip. Pipe small circles of batter (about 1½" diameter) onto prepared cookie sheets. Ensure the piping bag is held straight up and perpendicular to the baking sheet.
Tap the baking sheet multiple times against counter to remove any air bubbles from the macarons. If any air bubbles still remain, use a toothpick to gently poke them out.
Preheat the oven to 300°F. While the oven is preheating, allow the macarons to sit and form a skin. This skin should form anywhere from 8 minutes to an hour (depending on your climate/humidity). The macarons are ready to be baked when you can touch them lightly without having the batter stick to your finger.
5. Baking:
Bake for 15 to 20 minutes. They are done when the tops are firm and do not move around their base at all. Check at 15 minutes, and if they are not ready then keep checking every minute.
Allow the macarons to cool completely before attempting to remove them from the mat/parchment. When cooled, find "perfect pairs" of macaron halves and set aside to be filled.
6. Lavender White Chocolate Ganache:
Add the chopped chocolate into a heat proof bowl and set aside.
Add the heavy cream into a small saucepan over medium heat. Bring to a simmer, add the lavender in and stir. Allow the cream + lavender to simmer for 4 minutes, then pour the hot cream over a sieve (to remove lavender buds) into the bowl with the chopped chocolate.
Allow the ganache to sit for 2 minutes to allow the chocolate to melt. Whisk the ganache until it comes together and is smooth. Cover with plastic and place into the fridge to cool for 1 hour before filling macarons.
Add the cooled ganache into a piping bag fitted with a round tip, then pipe onto ½ of the macaron shells (bottoms of perfect pairs), then top each bottom with its corresponding top. Drizzle each macaron with additional white chocolate, if desired. Place into the fridge overnight to 'mature' and meld together.
Related Posts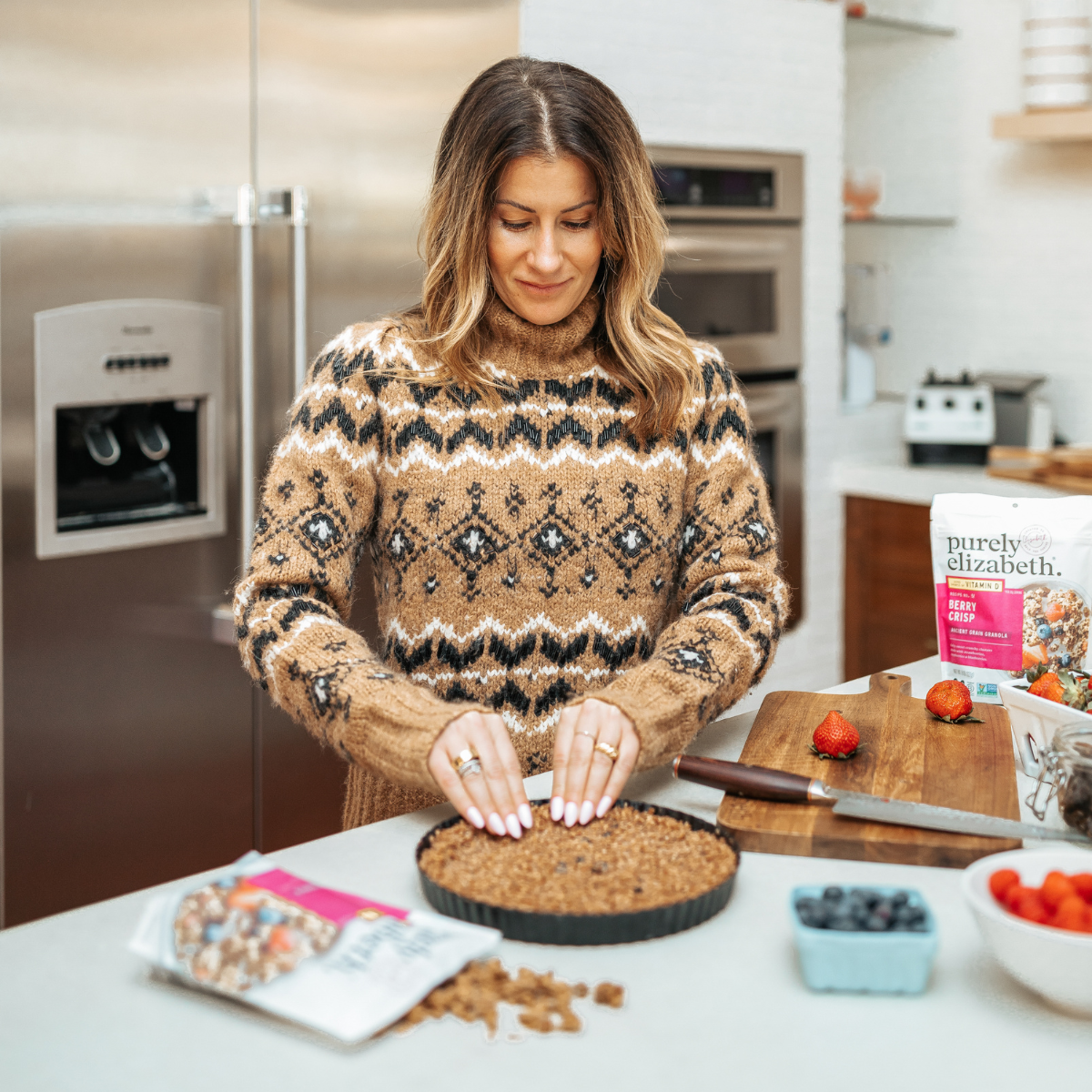 I'm in full on winter mode and these are a few of the things I've been getting cozy with this season.
Everyone's skin is different, but there are a few things that we can all do to achieve (and maintain) that glowing, dewy skin we're all pining after.