Lemon Coconut Bars
gluten-free // dairy-free
Fill your kitchen with spring with these delicious lemon bars!
Ingredients
Crust
● 1 bag Grain-Free Coconut Cashew Granola
● 1/3 cup coconut oil

Topping
● 3 eggs
● 1/2 cup honey
● 2 tsp lemon zest (about 1 large lemon)
● 2 tsp coconut flour, sifted
● 1/2 cup fresh lemon juice
● coconut flakes (optional)

Directions
1. Preheat oven to 350°F.

2. For the crust, blend and granola and oil together. Spread and press firmly down in an 8x8 pan.

3. Bake until just lightly golden brown, about 8 minutes. Once down baking, set aside and let cool.

4. Meanwhile, gently whisk together the eggs, honey, and lemon zest in a large bowl.

5. In a separate bowl, whisk together the coconut flour into the lemon juice, until well mixed. Pour the lemon mixture into the egg mixture, until evenly combined.

6. Pour the topping over the cooled crust and bake until set, about 20-25 minutes.

7. Sprinkle coconut flakes on top. Let cool and then refrigerate overnight.
Liquid error (sections/pf-8ebf671f line 69): product form must be given a product
Related Posts
The Autumn Equinox is only a few days a way and there's no better way to celebrate than by making and enjoying some fall-inspired, cozy treats!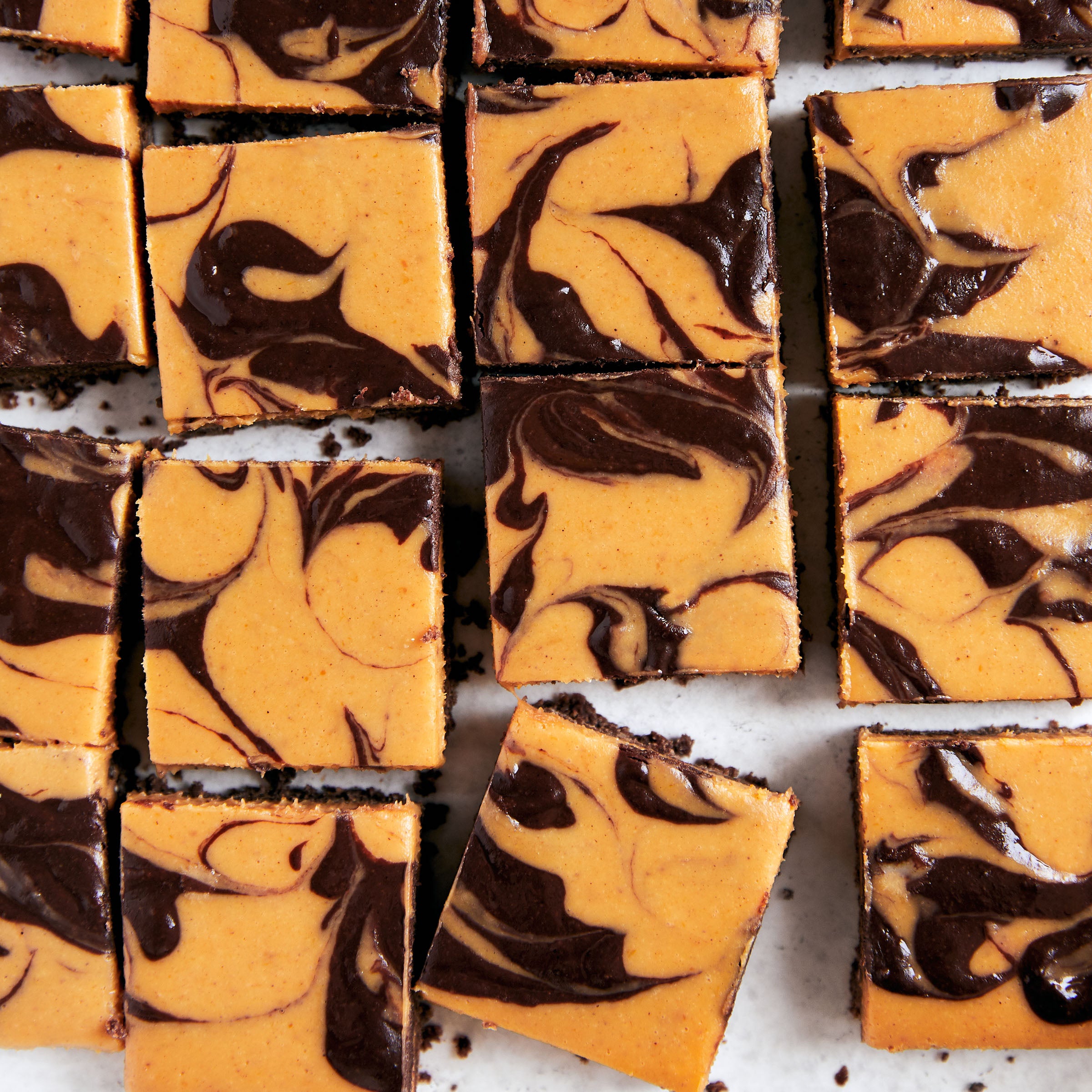 These creamy fudge bars with a Chocolate Sea Salt Probiotic Granola crust have just the right amount of pumpkin spice.