Mason Jar Salads with Apple Walnut Granola
Gluten-Free // Makes 4
Mason jar salads are a super easy way to prep for the week ahead— plus, they look pretty lined up on the shelf of your fridge. This fresh recipe by @feastingonfruit uses our Grain-Free Apple Walnut Granola Clusters for a satisfying crunch (with a hidden boost of MCT oil).
Prep time: 5 min

JUMP TO RECIPE
A Mason Jar Salad is the perfect on-the-go meal, packed with nutritious ingredients to keep you fueled throughout the day. This recipe features a base of arugula, a nutrient-rich green that is high in antioxidants. To add some texture and sweetness, fresh corn kernels and diced green apple are tossed in. For a pop of protein and a tangy flavor, crumbled feta cheese is added. Lastly, diced cucumber gives a refreshing crunch and added hydration. Quinoa is used as the grain base but feel free to use any grain that you like! We love using quinoa because it gives the mason jar salad a nutty flavor and added protein. Lastly, for a touch of sweet crunchy flavor, we love to add our Apple Walnut Grain-Free Granola, because no salad is complete without some nuts and seeds! This salad is not only delicious and satisfying, but also nourishing and convenient, making it a perfect lunch or dinner option to have prepped in the refrigerator!
Everything you'll need to make these Mason Jar Salads:
Arugula: Arugula has a distinct, peppery flavor that adds a unique and delicious taste to salads. It's often used to complement sweeter or milder ingredients and provides a nice balance to the overall taste of the salad. Arugula is high in vitamins A, C, and K, as well as antioxidants and other important nutrients that help to support overall health. It's particularly high in vitamin K, which is essential for bone health.

Corn: Corn has a natural sweetness that adds a delicious contrast to the other flavors in a salad. The sweetness also balances out the more bitter or spicy greens, creating a well-rounded taste.

Green Apple: Green apples have a crisp, slightly tart taste that pairs deliciously with the arugula and corn. We love the satisfying crunch a crisp green apple provides in this salad. If you don't like fruit in your salads, feel free to omit!

Cucumber: Cucumbers add a refreshing crunch and hydration to this salad, and a host of beneficial nutrients. Not too mention they are simply delicious!

Quinoa: This gluten-free grain is high in fiber and protein, and we love adding a gluten-free grain to our salads because it will satiate you and provide the necessary nutrients you need to stay fuller longer!

Feta: Tangy and salty, feta adds an immense amount of flavor to the salad. Feta is the perfect complement to bitter greens and sweet fruit. If you don't enjoy dairy or cheese in your salad, no problem! This salad is delicious without cheese.

Avocado: The creamy, rich texture of avocados rounds out this salad. Avocados are a great source of healthy fats, including monounsaturated and polyunsaturated fats. They also contain vitamins and minerals such as vitamin K, folate, potassium, vitamin E, and vitamin C.
INGREDIENTS
Salad Jars
Salad Jars
1 cup Purely Elizabeth Apple Walnut Grain-Free Granola + MCT Oil
4 big handfuls arugula
1 cup corn
1 green apple, chopped
1 large cucumber, sliced
1 cup quinoa, cooked
1 cup feta (or dairy-free feta)
2 avocados, diced

Dressing
1/2 cup olive oil
1/4 cup apple cider vinegar
1/4 cup maple syrup
3 tbsp dijon
1/2 tsp garlic powder
Salt and pepper
DIRECTIONS
1. Whisk or blend dressing ingredients until combined. Divide between 4 large mason jars.
2. On top of the dressing, layer cucumber, apple, quinoa, avocado, corn, feta, arugula, granola.
3. Seal the jars and store in the fridge.
4. When ready to serve, dump into a bowl, toss, and eat(or you can eat straight from jar too!)
Related Posts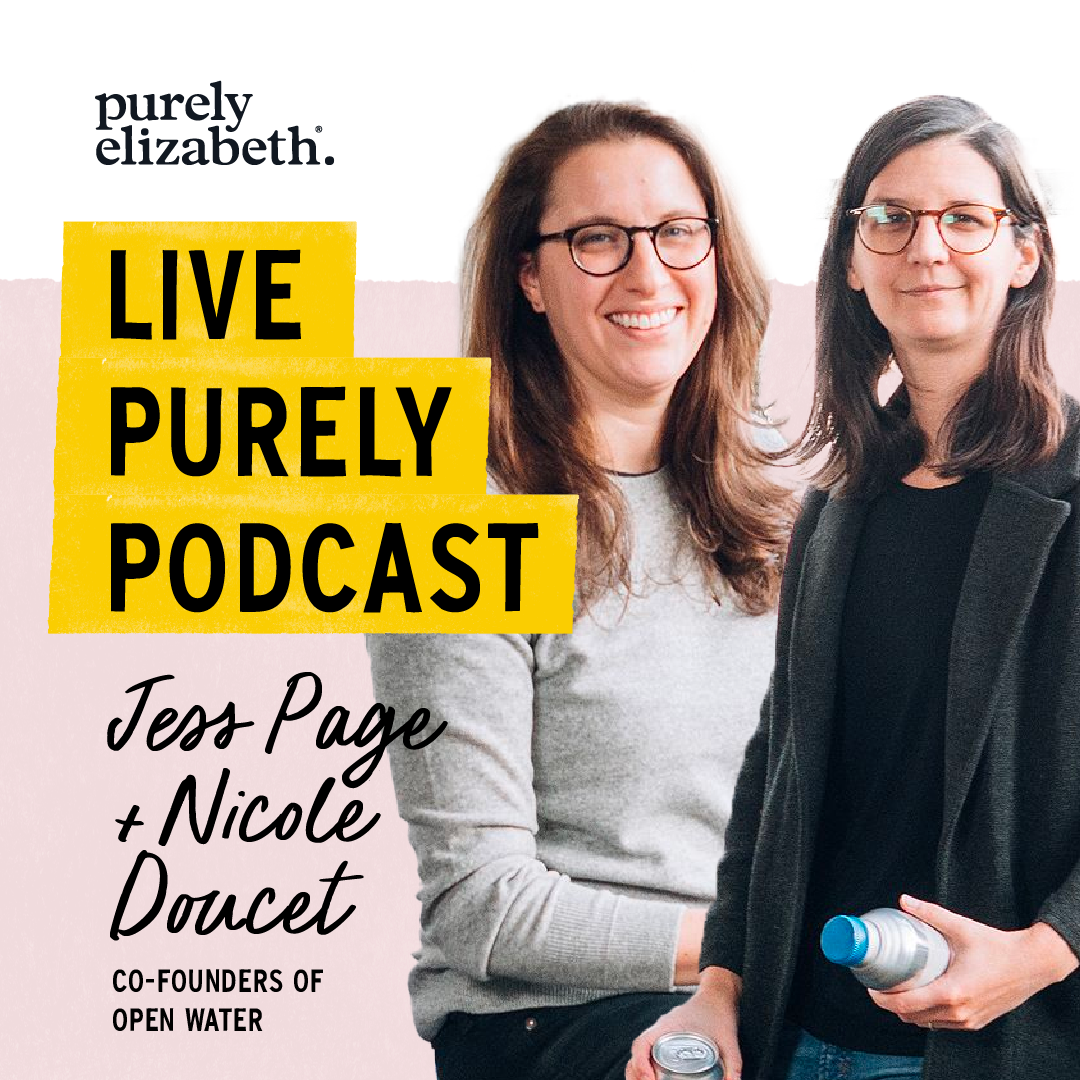 Building a Climate Neutral Company and Changing the Tide of Water
The Autumn Equinox is only a few days a way and there's no better way to celebrate than by making and enjoying some fall-inspired, cozy treats!