Matcha Crepes with Maple Lemon Curd +
Strawberry Balsamic Compote
gluten-free // vegetarian

It's a lucky day when matcha crepes are on the menu🍀 Celebrating St. Patrick's Day with these Grain-Free Matcha Crepes by @bearnecessities___, complete with a maple lemon curd + strawberry balsamic compote. Looking for a little crunch? Our blueberry hemp granola compliments the lemon curd and strawberry compote, while giving you an extra crunch!
Ingredients
Matcha Crepes
1 ½ cups of Purely Elizabeth Grain-Free Pancake Mix -
¼ cup of organic butter melted-
4 tablespoons of coconut sugar-
1 egg yolk-room temp-
3 whole eggs -room temp-
2 teaspoons of vanilla extract
4 teaspoons of matcha powder sifted-
⅛ teaspoon of sea salt
1 ¼ cup + 2 tbs of oat milk or dairy-free milk of choice room temperature -
¼ teaspoon of sea salt
Maple Lemon Curd
6 egg yolks
½ cup + 3 tablespoons of maple syrup
¼ teaspoon of salt
½ cup of lemon juice
½ cup of softened grass-fed butter at room temperature
1 ½ tablespoon of lemon zest
Strawberry Balsamic Compote
3 ¼ cups of fresh or frozen strawberries
⅛ teaspoon of sea salt
2 teaspoons of vanilla extract
¼ cup of maple syrup
2 tablespoons of balsamic
2-3 tablespoons of water

Directions
Matcha Crepes
1) Blend everything together in a high-speed blender, or mix by hand using a stand mixer. If mixing by hand, mix dry ingredients together, then wet ingredients together, and add in the wet ingredients to the dry. Let sit in the fridge for at least an hour.
2) Using a cast-iron crepe pan or crepe pan of your choice, heat the pan over low heat. Add a small amount of organic grass-fed butter or coconut oil to the pan, then add about 2-3 tablespoons of batter to the hot pan and spread the batter out quickly using a swirl motion. This will coat most of the pan with the batter. You could also use a spoon to spread the batter out quickly. Let the crepe cook over low heat for 3-4 minutes or until the crepe has bubbled and it's dry on top. If you try to flip the crepe too soon you might mess the crepe up. Just be patient :) Once the crepe is ready, flip and cook for about 2 minutes or until lightly golden.
Maple Lemon Curd
1) Fill a double boiler with water with about an inch of room between the water and the top pan. If you don't have a double boiler, you can use a heat-safe glass bowl that fits into a saucepan. Once the water starts to boil, add the egg yolks, lemon juice, lemon zest, salt, and maple syrup. Whisk well.
2) Once everything is mixed well, add in the butter. Cook over low heat whisk constantly to prevent the mixture from curdling. If it's taking a while to thicken the curd, you can turn the heat up a little bit. Once the mixture thickens up quite a bit and creates a ribbon in the curd when you run the whisk through it, the curd is ready.
3) Remove from heat and store in a jar. Cover with a piece of plastic wrap so the plastic is directly on the curd. This will prevent a layer from forming over the curd. Allow the mixture to chill before serving with the crepes.
Strawberry Balsamic Compote
1) Add all of the ingredients to a small saucepan. Cook over medium heat until the mixture to comes to a soil boil, then reduce heat and allow the mixture to thicken up. This should take about 10-15 minutes.
2) Remove from heat and set aside until crepes are done. You can always reheat if you'd prefer your compote to be warm.

Liquid error (sections/pf-b302a387 line 49): product form must be given a product
Related Posts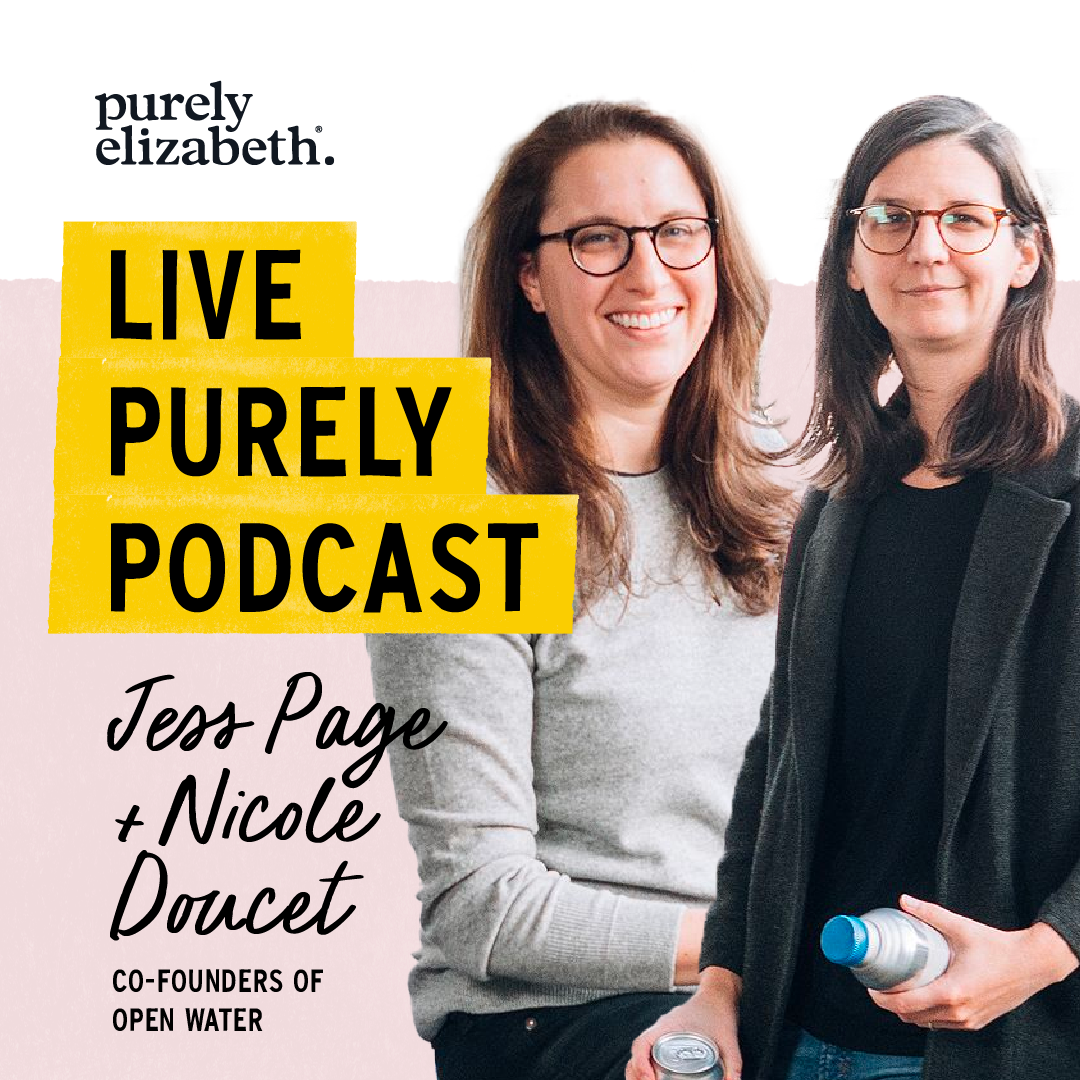 Building a Climate Neutral Company and Changing the Tide of Water
View Details
The Autumn Equinox is only a few days a way and there's no better way to celebrate than by making and enjoying some fall-inspired, cozy treats!
View Details