Mini Berry Galettes
gluten-free // vegetarian

These Mini Berry Galettes with our Honey Almond Probiotic Granola are the epitome of a perfect spring pastry.

Ingredients
Crust:
1/2 cold, unsalted butter, cut into 1 inch cubes
1/2 tsp salt
1 large egg
1 tbsp cold water
1 1/4 cup gluten-free flour
Filling:
1 cup strawberries, sliced ½ cup blackberries
½ cup raspberries
¼ cup blueberries
3 tbsp coconut sugar
1 tbsp tapioca flour
1 tbsp lemon juice Purely Elizabeth Honey Almond Granola Egg wash:
1 egg
1 tbsp water

Directions
1. In a large bowl, toss together the berries, coconut sugar, flour and lemon juice until everything is well coated. Set aside.
2. Preheat the oven to 400 degrees F.
3. Place butter and salt in a food processor and pulse until combined. Add the egg, water and gluten-free flour. Pulse until combined. Add the flour and pulse until it forms into a ball.
4.Transfer to a lightly floured surface and press into a disc and cut the disc into 3 evenly sized pieces. Roll the dough discs into 3 evenly sized circles, about ⅛ inch in thickness.
5. Place the fruit into the center of each rolled out dough, leaving about 1-1 ½ inch in thickness around the edge. Fold the dough over to create a crust.
6. Carefully transfer the galettes to a baking sheet lined with parchment paper.
7. Whisk together the egg wash and brush it over the crust. Bake for 30-40 minutes and golden brown.
8. Top with Purely Elizabeth Honey Almond Probiotic Granola and serve.

Related Posts
The Autumn Equinox is only a few days a way and there's no better way to celebrate than by making and enjoying some fall-inspired, cozy treats!
View Details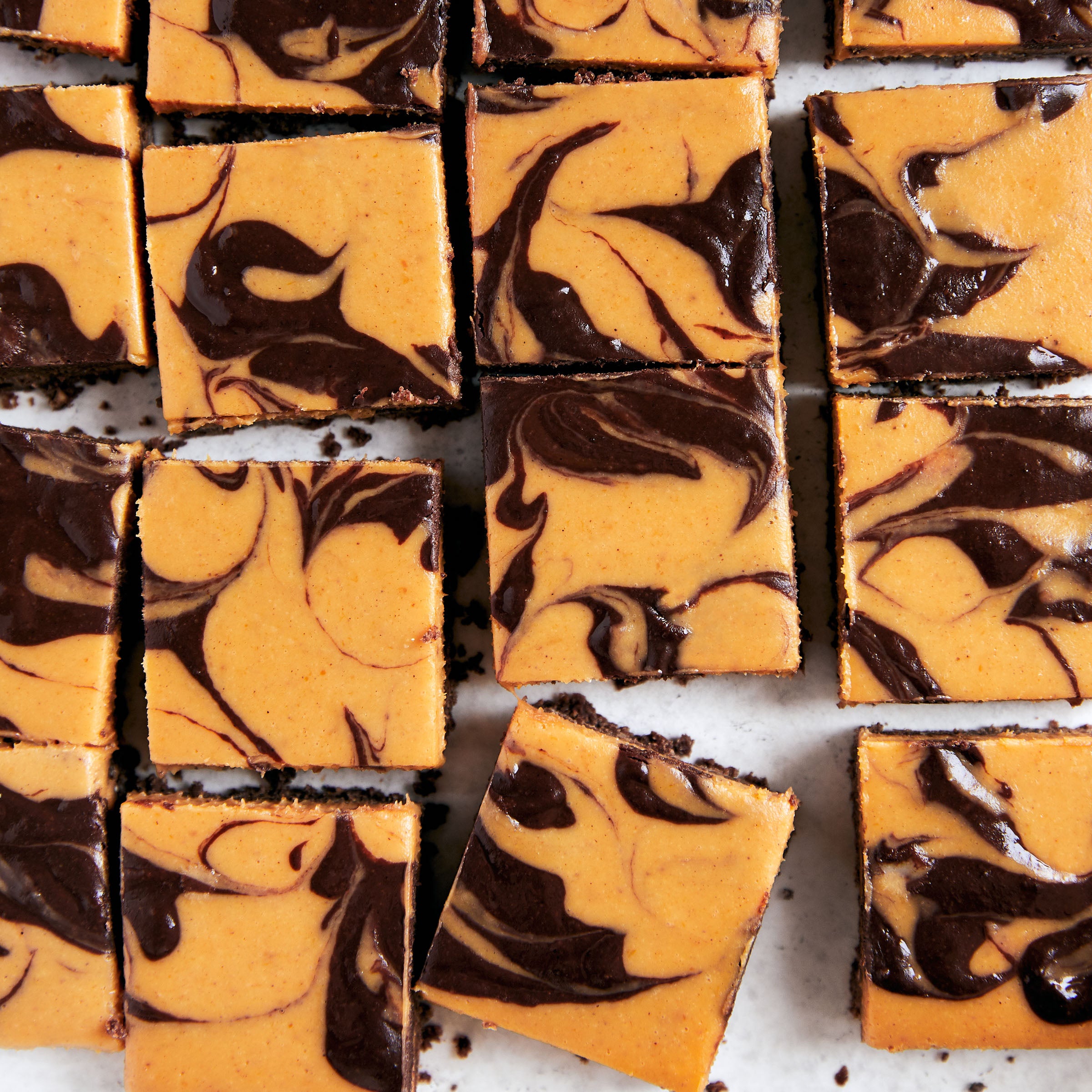 These creamy fudge bars with a Chocolate Sea Salt Probiotic Granola crust have just the right amount of pumpkin spice.
View Details