PB+J Chia Pudding

Gluten-Free

Peanut Butter + Jelly has got to be one of the most beloved flavor combinations of all time, so why does it feel like it's reserved for brown bag lunches? @thenutritiouskitchen used our new Honey Peanut Butter Ancient Grain Granola to upgrade your classic PB+J into a chia pudding for a nostalgic breakfast that's as tasty as it is nutritious.
Ingredients
1/4 cup chia seeds
1 cup canned coconut milk (lite or full fat)
2 tbsp crunchy peanut butter
1 tsp maple syrup, honey or dash of stevia
1 cup diced frozen strawberries 1/4 cup Purely Elizabeth Honey Peanut Butter Ancient Grain Granola + extra for topping (obviously)

Directions
Mix chia seeds, canned coconut milk, peanut butter and maple syrup in a large bowl until fully combined.

In a microwave-safe bowl, heat strawberries for about 30 seconds. Mash with a fork until jammy.

Layer chia mixture, strawberry jam, and granola into two small mason jars. Store in the refrigerator overnight. Enjoy the next day with extra granola + peanut butter on top.

Liquid error (sections/pf-b87facbb line 69): product form must be given a product
Related Posts
The Autumn Equinox is only a few days a way and there's no better way to celebrate than by making and enjoying some fall-inspired, cozy treats!
View Details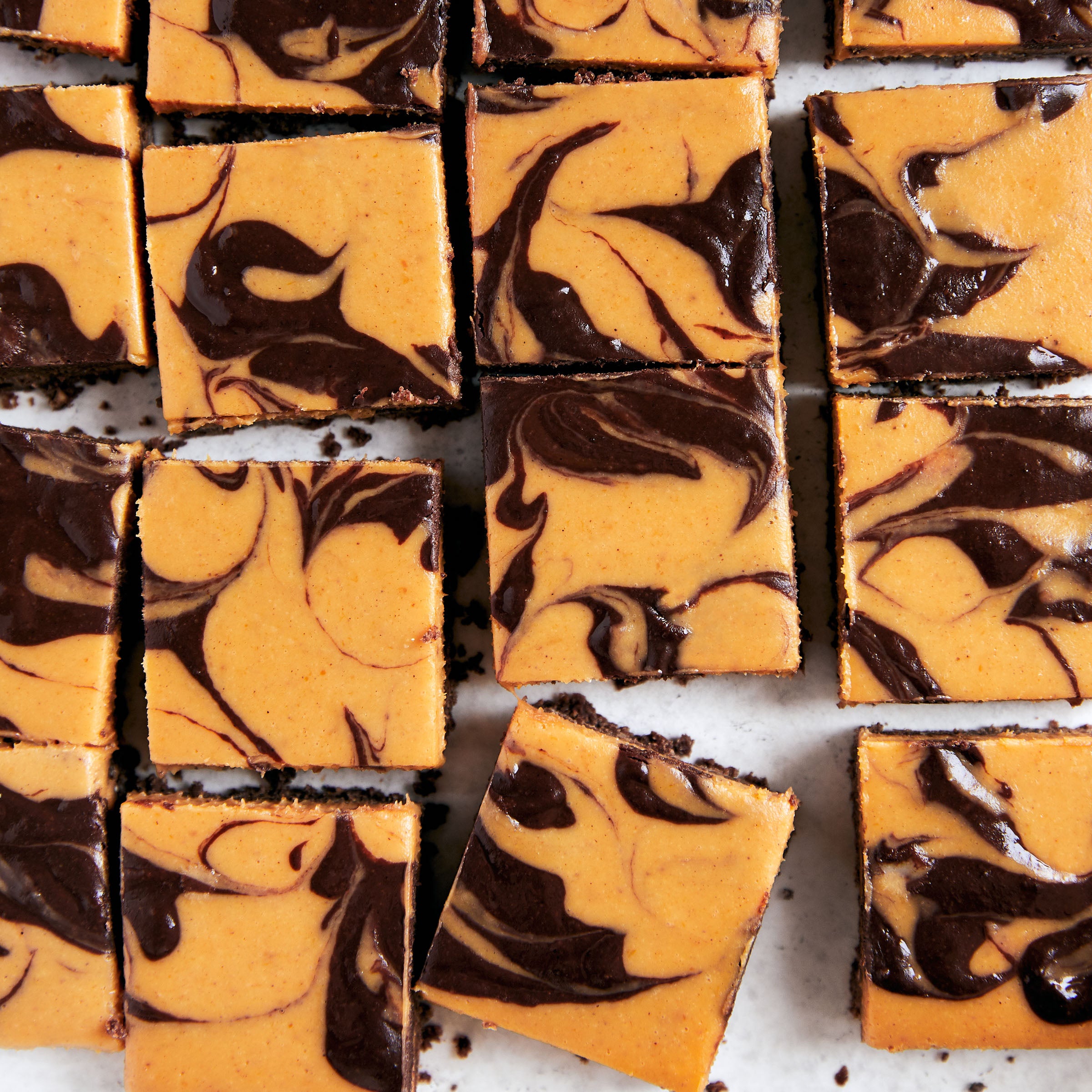 These creamy fudge bars with a Chocolate Sea Salt Probiotic Granola crust have just the right amount of pumpkin spice.
View Details