Pineapple Carrot Cake Cupcakes
grain-free // gluten-free // dairy-free
These delectable treats are moist and flavorful and topped with a silky, smooth frosting for the perfect light dessert!
Ingredients
Pancakes
● 3/4 cup brown rice flour
● 2/3 cup almond flour
● ¼ cup garbanzo fava flour
● ¼ cup arrowroot starch
● 1 tsp Himalayan sea salt
● 1 tsp baking soda
● 1 tbsp cinnamon
● 1 tsp nutmeg
● 1/2 cup coconut sugar
● 3 eggs
● ¼ cup maple syrup
● 1/2 cup olive oil
● 1 cup pineapple, crushed
● 1 2/3 cups carrot, grated
● 1/2 cup walnuts

Cashew Cream Frosting:
● 2 cups cashews, preferably soaked for a few hours
● 1 lemon, juiced
● 2 tbsp coconut oil
● 1/3 cup maple syrup
● 1 tsp vanilla

Directions
1. Preheat oven to 350°F and grease a muffin tin and set aside.

2. In a large bowl, combine the flours, arrowroot, salt, baking soda, cinnamon, nutmeg, and coconut sugar.

3. In a separate bowl, whisk together eggs, maple syrup, and oil. Pour wet ingredients into dry along with carrots, pineapples, and walnuts. Stir to combine evenly.

4. Pour into muffin tin and put in oven. Bake for 30 minutes or until a toothpick comes out clean.

5. Meanwhile, in a high-speed blender, combine cashew cream frosting ingredients. Blend until smooth. Add water as needed until smooth frosting consistency is achieved.

6. Allow to cupcakes to cool before spending with cashew cream frosting.
Related Posts
The Autumn Equinox is only a few days a way and there's no better way to celebrate than by making and enjoying some fall-inspired, cozy treats!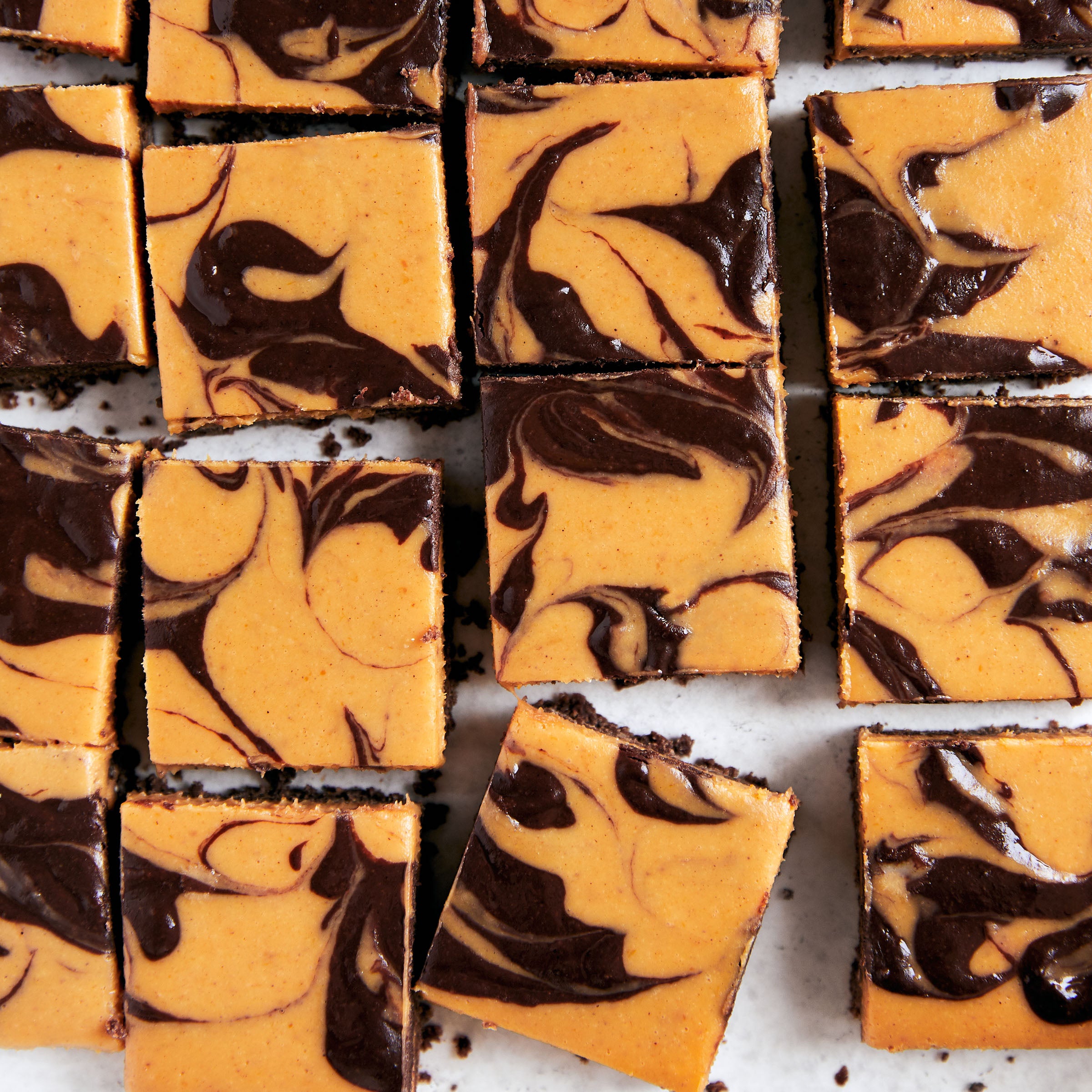 These creamy fudge bars with a Chocolate Sea Salt Probiotic Granola crust have just the right amount of pumpkin spice.