Pumpkin Pie Oatmeal
vegan // gluten-free

If you're craving pumpkin pie for breakfast, then this is your recipe! This quick and easy, yet secretly healthy, pumpkin pie oatmeal bowl is packed with vegan protein yet entirely dairy-free, gluten-free, refined sugar free, and lower in sugar than a slice of pie (by a landslide)!
Ingredients:
1/3 cup Purely Elizabeth Superfood Oatmeal
2 tbsp pea protein powder of choice
1 tbsp pumpkin pie spice blend (or a blend of cinnamon, cloves, cardamom, ginger and allspice)
2/3 cup dairy-free milk or water
1/2 cup dairy-free yogurt
1/3 cup pumpkin puree
2 tsp maple syrup
Toppings of choice

Directions:
Use a fork to whisk the oatmeal, pea protein, and pumpkin spice blend together. Add in the dairy-free milk or water, and heat the oatmeal according to the package instructions in the microwave. Carefully remove the hot oatmeal and stir in the dairy-free yogurt, pumpkin puree, and maple syrup.

Top as desired and enjoy!

Note: You can use any dairy-free milk and yogurt that you'd like. Make this entirely nut-free by using coconut milk and coconut yogurt.

Recipe by: @the_bananadiaries
Liquid error (sections/pf-61206647 line 49): product form must be given a product
Related Posts
The Autumn Equinox is only a few days a way and there's no better way to celebrate than by making and enjoying some fall-inspired, cozy treats!
View Details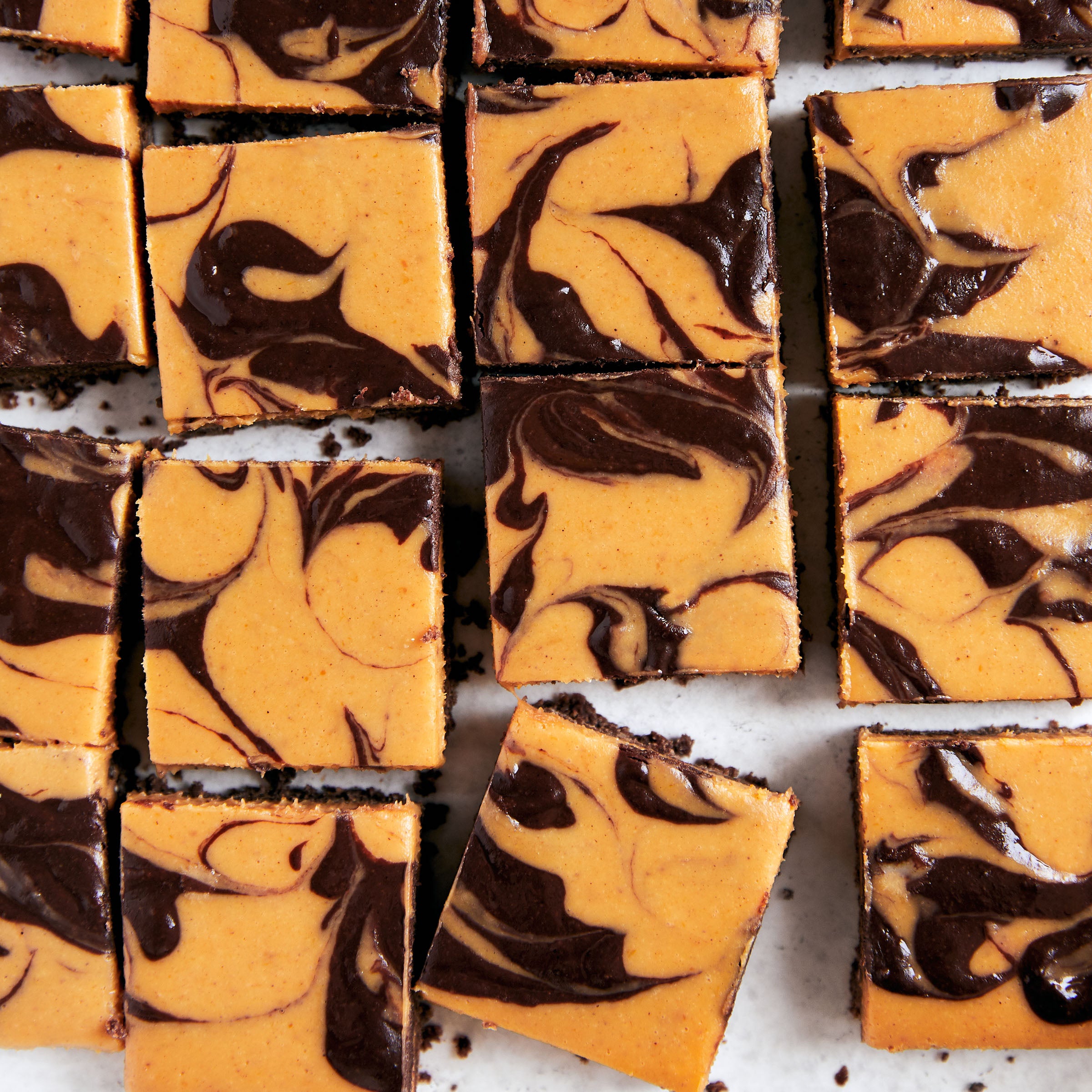 These creamy fudge bars with a Chocolate Sea Salt Probiotic Granola crust have just the right amount of pumpkin spice.
View Details