Pumpkin Smoothie
gluten-free // vegan

Do you have leftover pumpkin purée and don't know what to do with it? Reduce your waste and blend it into this smoothie for a great fall breakfast!
Ingredients:
200 mL almond milk
1 frozen banana
1 frozen zucchini
1/2 cup ice
2/3 cup pumpkin puree
1 tsp pumpkin pie spice
1/2 tsp cinnamon
optional: 1 scoop vanilla protein powder

Toppings:
Purely Elizabeth Pumpkin Cinnamon Ancient Grain Granola
Pumpkin Seeds
Coconut Flakes
Drizzle of nut butter

Directions:
Add everything to a high-speed blender and blend until reaches thick and creamy consistency. Add toppings and enjoy!
Liquid error (sections/pf-8eb7c1f9 line 49): product form must be given a product
Related Posts
The Autumn Equinox is only a few days a way and there's no better way to celebrate than by making and enjoying some fall-inspired, cozy treats!
View Details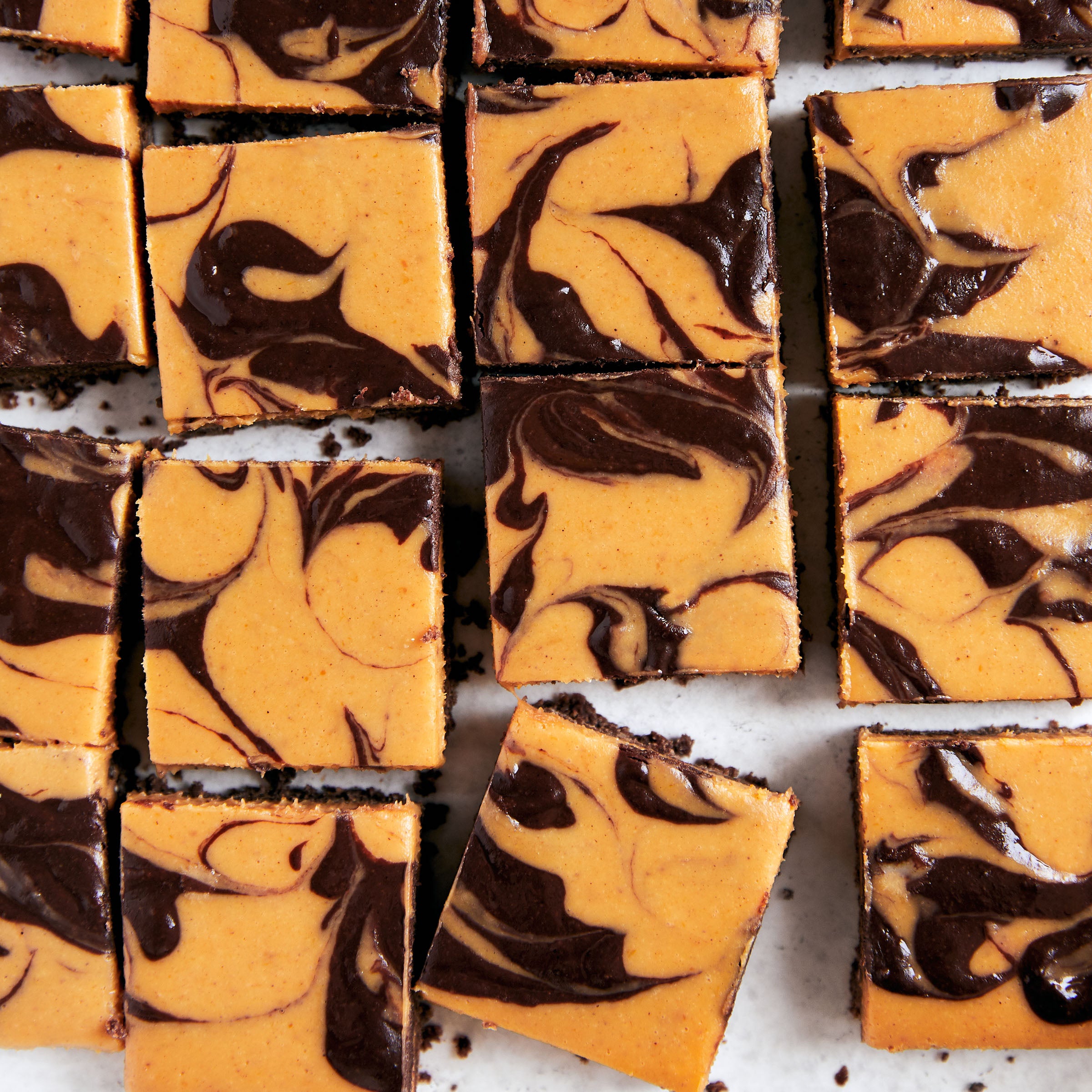 These creamy fudge bars with a Chocolate Sea Salt Probiotic Granola crust have just the right amount of pumpkin spice.
View Details