Raspberry Coconut Nice Cream
gluten-free // vegan
Cool off with a bowl of nice cream this summer!
Ingredients
● Original Ancient Grain Granola
● 1 can (13 fl oz) full fat coconut milk
● 1 1/2 cup raspberries
● 1/3 cup coconut sugar
● pinch of sea salt
● 1 tsp pure vanilla extract
● a scant tbsp of cornstarch
● frosted raspberries for topping(optional)

Directions
1. In a medium pot over medium heat, warm half of the coconut milk, raspberries, sugar, and a pinch of salt. Whisk frequently and take off the heat once the sugar is dissolved, the raspberries have fallen apart, and the coconut milk is a nice pink color.

2. Blend everything with a hand blender or in a mixer.

3. In a large bowl, add the remaining coconut milk and stir in the vanilla and cornstarch to dissolve.

4. Pour the warm mixed coconut milk through a sieve into the coconut-cornstarch mixture and mix until evenly combined. Discard the raspberry seeds in the sieve.

5. Put the bowl in the fridge to cool completely. Once cooled, churn the mixture in your ice cream machine according to manufacturer's instructions.

6. Let the ice cream fully set in the freezer.

7. Top with frosted berries and granola and enjoy!
Liquid error (sections/pf-e690b54c line 69): product form must be given a product
Related Posts
The Autumn Equinox is only a few days a way and there's no better way to celebrate than by making and enjoying some fall-inspired, cozy treats!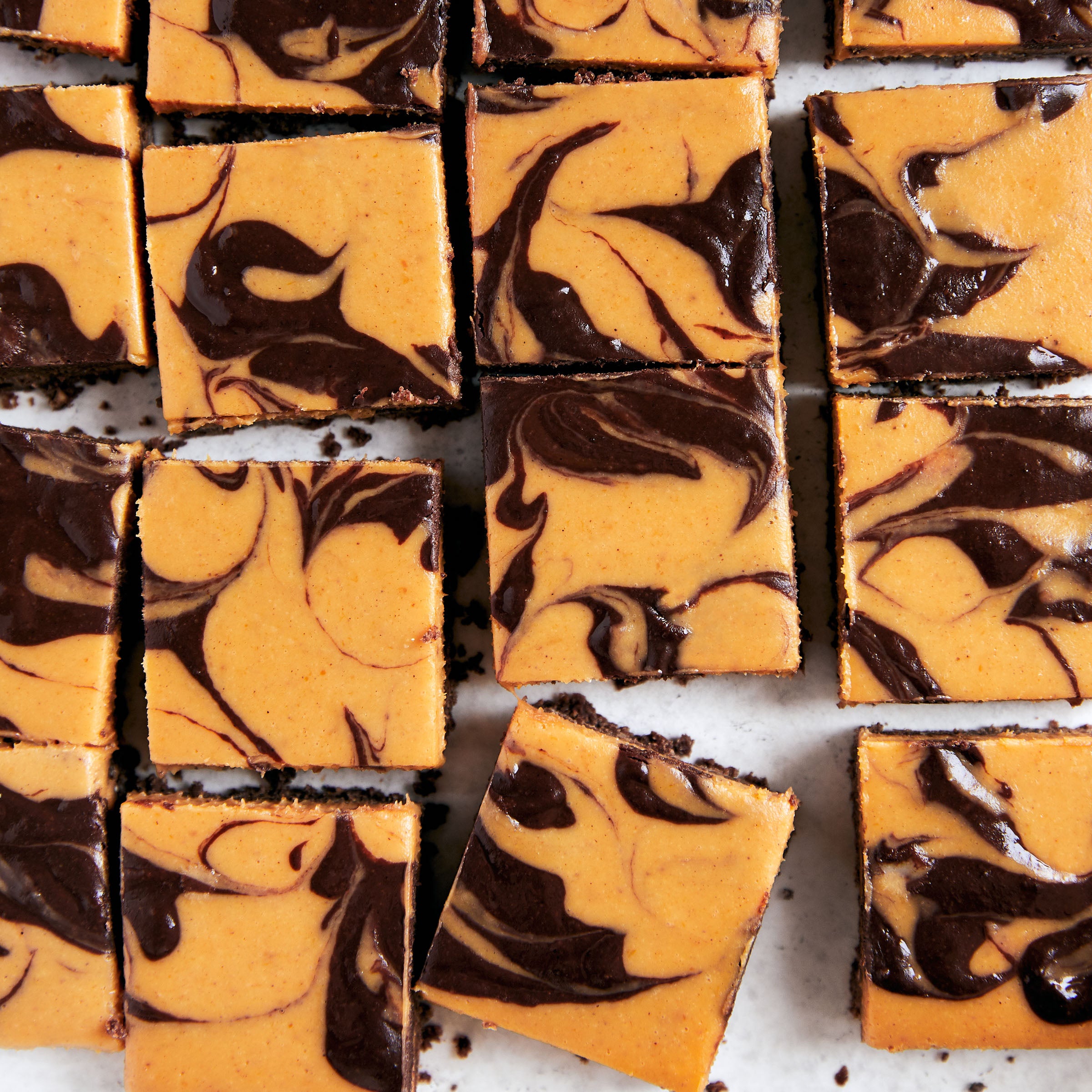 These creamy fudge bars with a Chocolate Sea Salt Probiotic Granola crust have just the right amount of pumpkin spice.