Roasted Pumpkin Hummus
gluten-free // vegan

Have leftover pumpkin seeds? Whip up a batch of this Roasted Pumpkin Seed Hummus.
Ingredients:
1 1/2 cups pumpkin seeds
3 garlic cloves
1 tsp smoked paprika
1 can white beans, drained
1/2 cup olive oil, plus more for drizzling
1 lemon, juiced
1 tsp salt

Directions:
Preheat oven to 350°F. On a parchment lined baking sheet add pumpkin seed and spread evenly. Roast for 10-15 minutes. In a food processor, add pumpkin seeds, garlic, olive oil, paprika, white beans, lemon and salt. Blend until smooth. Adjust salt/olive oil to desired taste. Serve, drizzled with olive oil and a sprinkle of smoked paprika.
Looking for more pumpkin flavored recipes? Explore other Purely Elizabeth favorites:
● Pumpkin Cobbler
● Pumpkin Lentil Lasagna
● Pumpkin Roll
Related Posts
The Autumn Equinox is only a few days a way and there's no better way to celebrate than by making and enjoying some fall-inspired, cozy treats!
View Details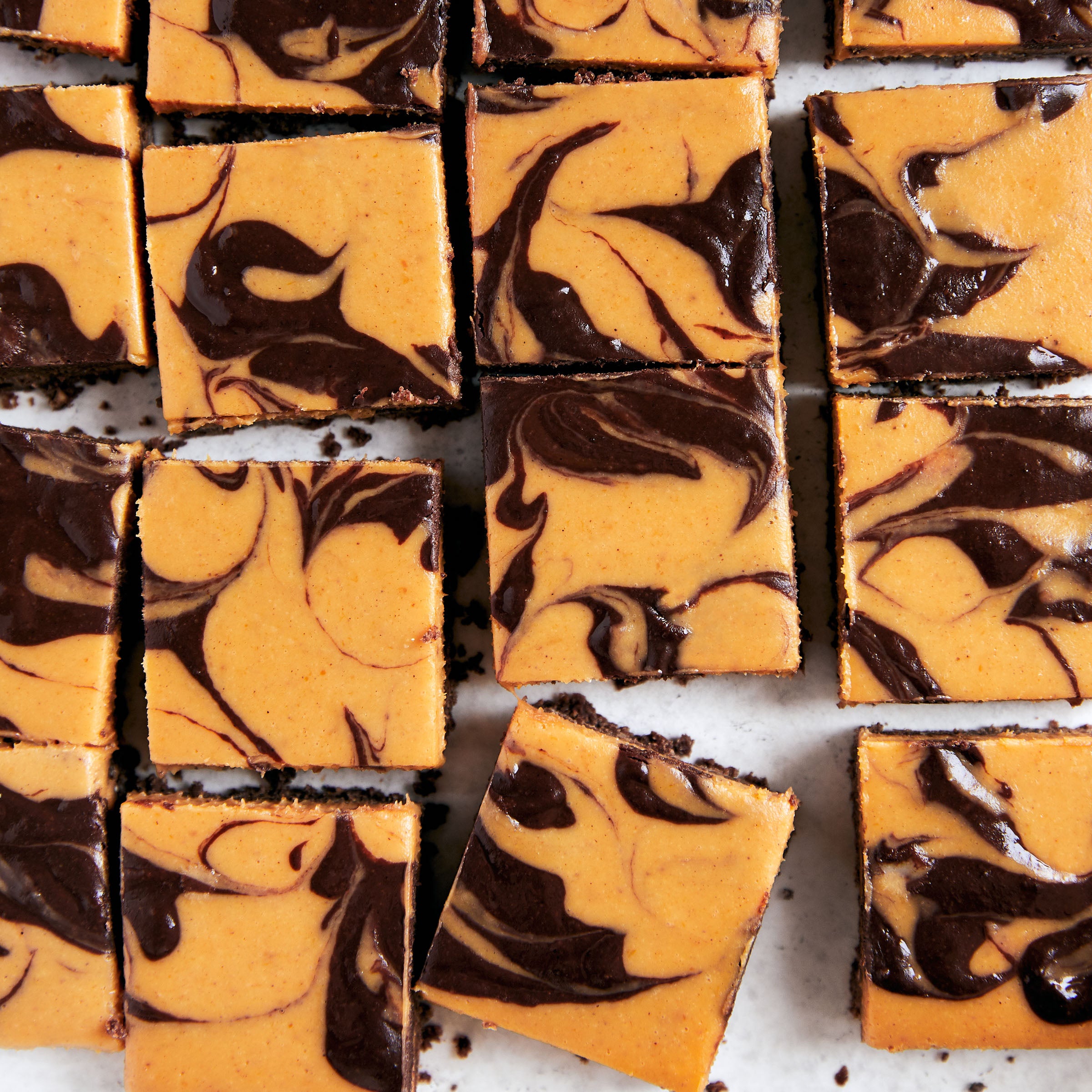 These creamy fudge bars with a Chocolate Sea Salt Probiotic Granola crust have just the right amount of pumpkin spice.
View Details