Spring Salad
gluten-free // vegan // grain-free
This Spring Salad from our Purely Spring Mag only uses one dish, but appeals to all five senses. Check out the recipe below if you're into meals that are as pretty as they are tasty and simple.
Ingredients
2 cups broccoli, trimmed
2 cups brussel sprouts, halved
2 cups asparagus, chopped
1 tbsp olive oil
Salt and pepper to taste
arugula
½ cup edamame
3 radishes, thinly sliced
1 large avocado, sliced
Basil Avocado Sauce
1 large avocado
½ cup basil leaves, packed
2 cloves garlic
3 tbsp olive oil
2 tbsp lemon juice
⅓ cup water

Directions
1) Turn the oven to broil. Place the broccolini, brussels, and asparagus onto a baking pan and toss with olive oil and salt and pepper. Bake for 5-10 minutes, watching closely that the broccolini doesn't burn.
2) Meanwhile, place the avocado sauce ingredients into a food processor and blender and blend until smooth and creamy.
3) Arrange the arugula on a large serving dish and top with roasted vegetables, edamame, radishes, avocado, and basil avocado sauce and serve.

Download the Purely Spring Magazine below:
Related Posts
The Autumn Equinox is only a few days a way and there's no better way to celebrate than by making and enjoying some fall-inspired, cozy treats!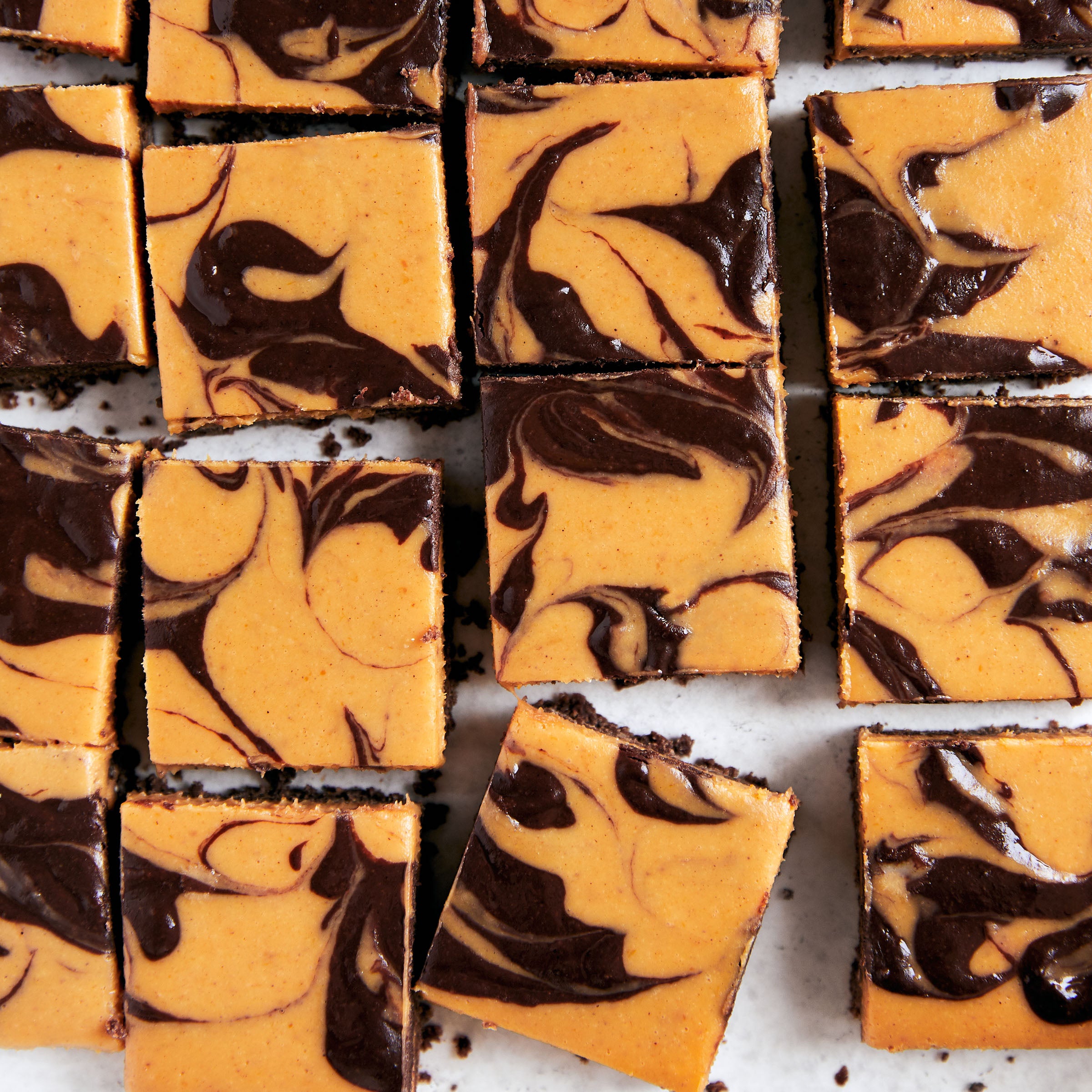 These creamy fudge bars with a Chocolate Sea Salt Probiotic Granola crust have just the right amount of pumpkin spice.