Spring Salad Pizza
grain-free // gluten-free
This Spring Salad Pizza from our Purely Spring Mag only uses one dish, but appeals to all five senses. Check out the recipe below if you're into meals that are as pretty as they are tasty and simple.
Ingredients
Crust:
2 cups tapioca flour
1 ¼ cup almond flour
1 tsp baking powder
¼ tsp salt
1 tsp garlic powder
1 tsp dried rosemary
3 eggs, large
2 tbsp olive oil
Toppings:
1 tbsp olive oil plus more for brushing
3 oz mozzarella, thinly sliced
⅓ cup puruvian sweet drop peppers
⅓ cup pepperoncinis
⅓ cup artichoke hearts
¼ cup red onion, thinly sliced
3 basil leaves, rolled up and thinly sliced into strips
Handful of butter lettuce

Directions:
1) Preheat the oven to 400 F.
2) In a large mixing bowl, stir together the dry crust ingredients. Form a hole in the center and add in the eggs and oil. Use a fork to whisk the eggs and oil together, slowly incorporating the flour. Once your dough starts to come together, use a rubber spatula to continue mixing until well incorporated. If you dough is too dry, add 1-2 tbsp of water and if it's too wet, add 1-2 tbsp of tapioca flour until you reach a dough consistency.
3) Dust a large piece of parchment paper with tapioca flour and then turn the dough out onto the surface. Dust with more tapioca flour and roll it out into an oval until it's roughly ½ inch in thickness and the edges raised.
4) Drizzle with olive oil and top with mozzarella, peppers, artichoke and red onion. Brush the edges with olive oil and bake for 15-20 minutes and the edges are golden brown.
5) Top with butter lettuce and serve.

Download the Purely Spring Magazine below:
Related Posts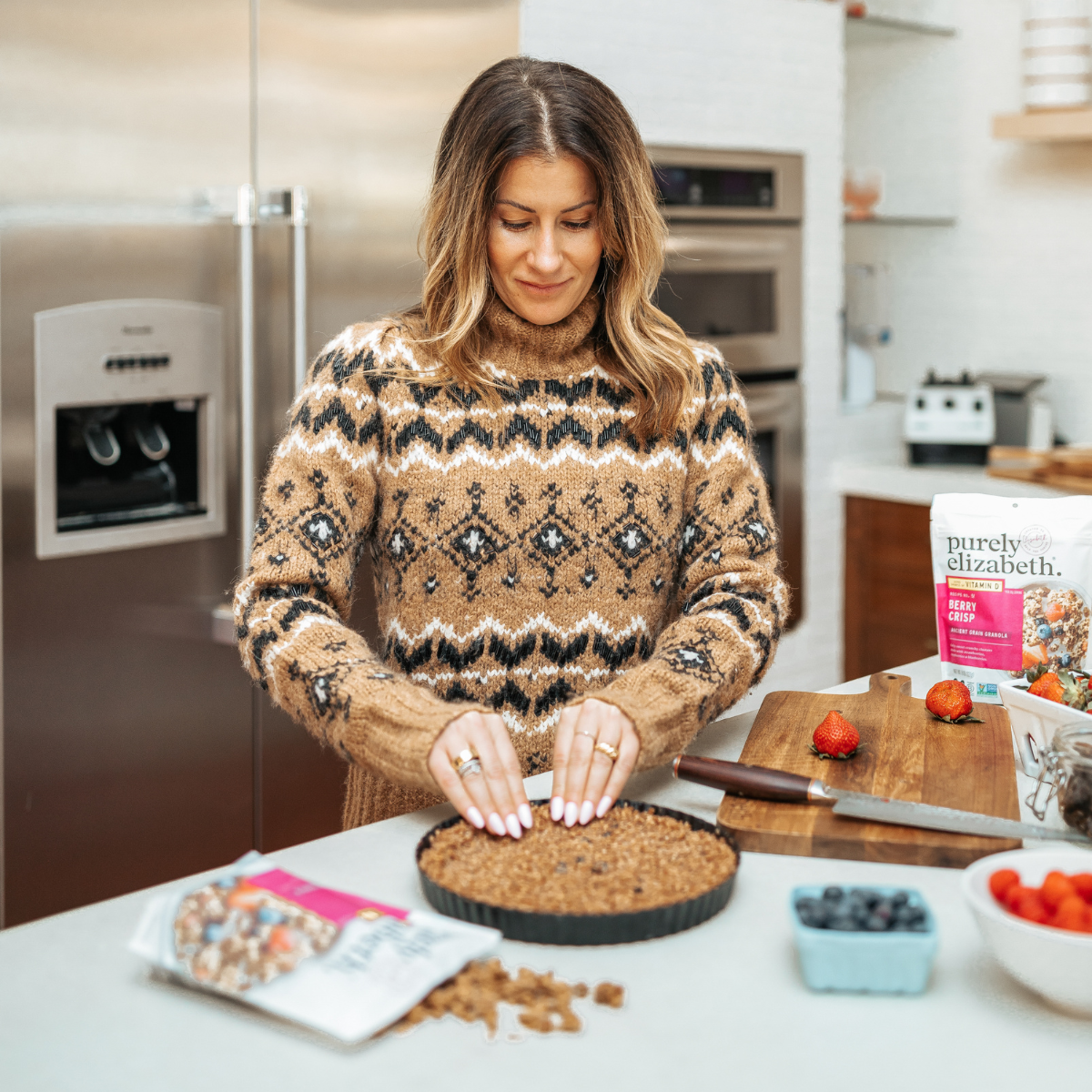 I'm in full on winter mode and these are a few of the things I've been getting cozy with this season.
Everyone's skin is different, but there are a few things that we can all do to achieve (and maintain) that glowing, dewy skin we're all pining after.