Spring Veggie Enchiladas
vegan // gluten-free
These Spring Veggie Enchiladas from our Purely Spring Mag only uses one dish, but appeals to all five senses. Check out the recipe below if you're into meals that are as pretty as they are tasty and simple.
Ingredients
1 poblano, seeds removed and diced
1 zucchini, thinly sliced
2 cloves garlic, minced
3 tbsp olive oil, separated
Salt and pepper to taste
9 corn tortillas
½ cup vegan cheddar cheese
¼ cup cherry tomatoes, halved
¼ cup radishes, sliced
Dollop vegan sour cream
½ avocado, sliced
Handful baby spinach

Directions
1) Preheat the oven to 375F.
2) In a six inch cast iron skillet over medium heat, add 1 tablespoon oil, poblano and zucchini and cook until tender. Add in the garlic and cook just until fragrant. Season with salt and pepper and transfer to a plate.
3) Brush both sides of the tortillas with remaining olive oil and arrange three of them at the bottom of the skillet. Top with ⅓ of the cooked veggies and cheese. Add another layer of tortillas and repeat until you have used all the tortillas. Bake until golden brown, about 20-25 minutes.
4) Top with tomatoes, radishes, sour cream, avocado and baby spinach before serving.

Download the Purely Spring Magazine below:
Related Posts
The Autumn Equinox is only a few days a way and there's no better way to celebrate than by making and enjoying some fall-inspired, cozy treats!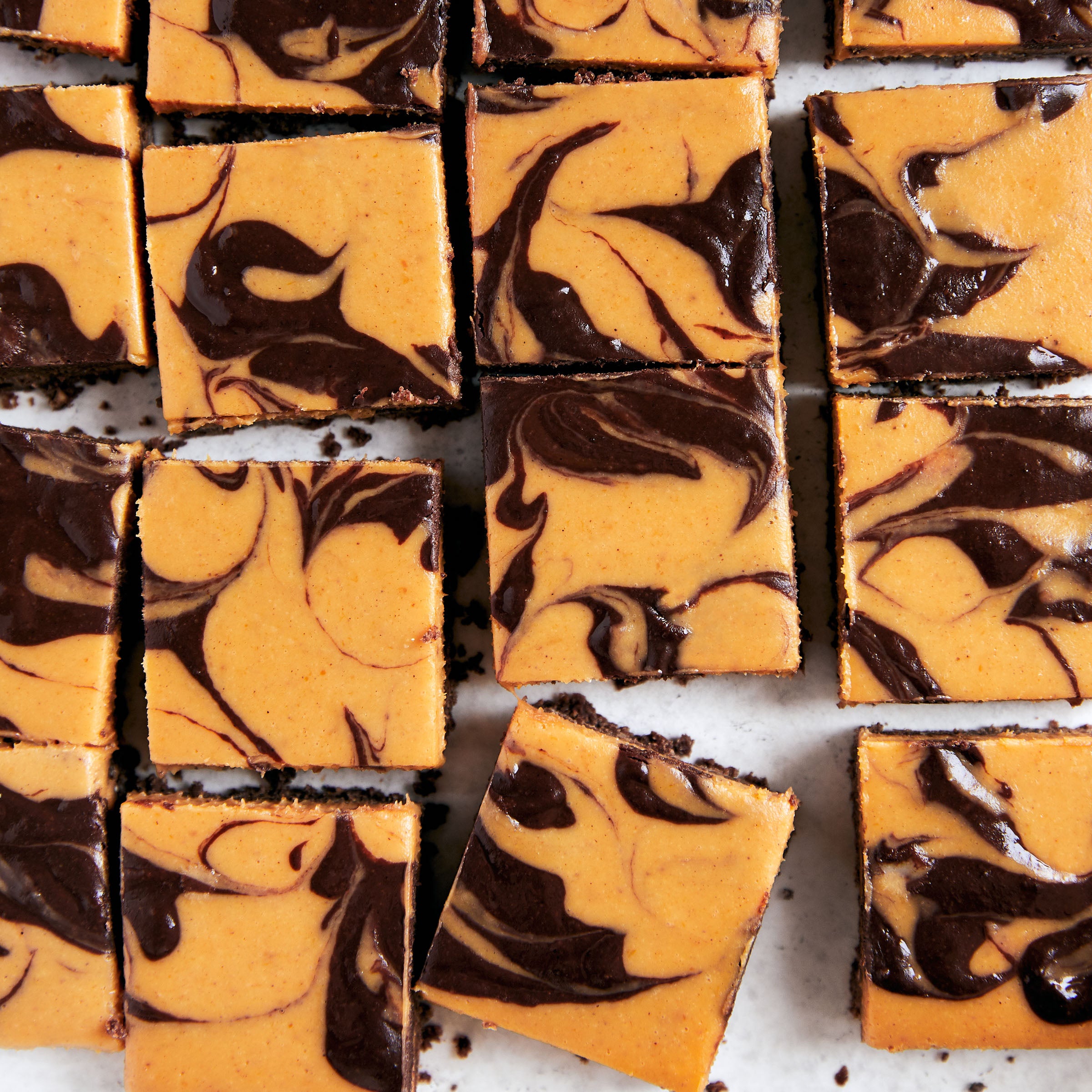 These creamy fudge bars with a Chocolate Sea Salt Probiotic Granola crust have just the right amount of pumpkin spice.