Sweet + Smoky Glazed Moroccan Spiced Carrots
grain-free // gluten-free // vegetarian
This vibrantly colored and flavored side dish will be a great addition to any meal. The perfect blend of sweet and smoky, there's no lack of flavor with these spiced carrots.
Ingredients
1 lb. whole carrots(heirloom recommended)
1 tbsp olive oil
1 tbsp honey
1 tsp ground cumin
1 tsp smoked paprika
1/2 tsp ground ginger
1/8 tsp ground cayenne
1/4 tsp sea salt
1/4 cup crumbled feta cheese
2 tbsp fresh mint, chopped

Directions
1. Preheat oven to 375°F and line a baking sheet with parchment paper.

2. Peel the carrots and trim down the stalks slightly. Place the trimmed carrots on the baking sheet.

3. In a small bowl, combine the oil, honey, spices, and salt. Drizzle mixture over carrots and toss well to combine.

4. Bake for 20-25 minutes or until carrots are tender and slightly browned.

5. Top serve, top with crumbled feta and mint and enjoy!
Related Posts
The Autumn Equinox is only a few days a way and there's no better way to celebrate than by making and enjoying some fall-inspired, cozy treats!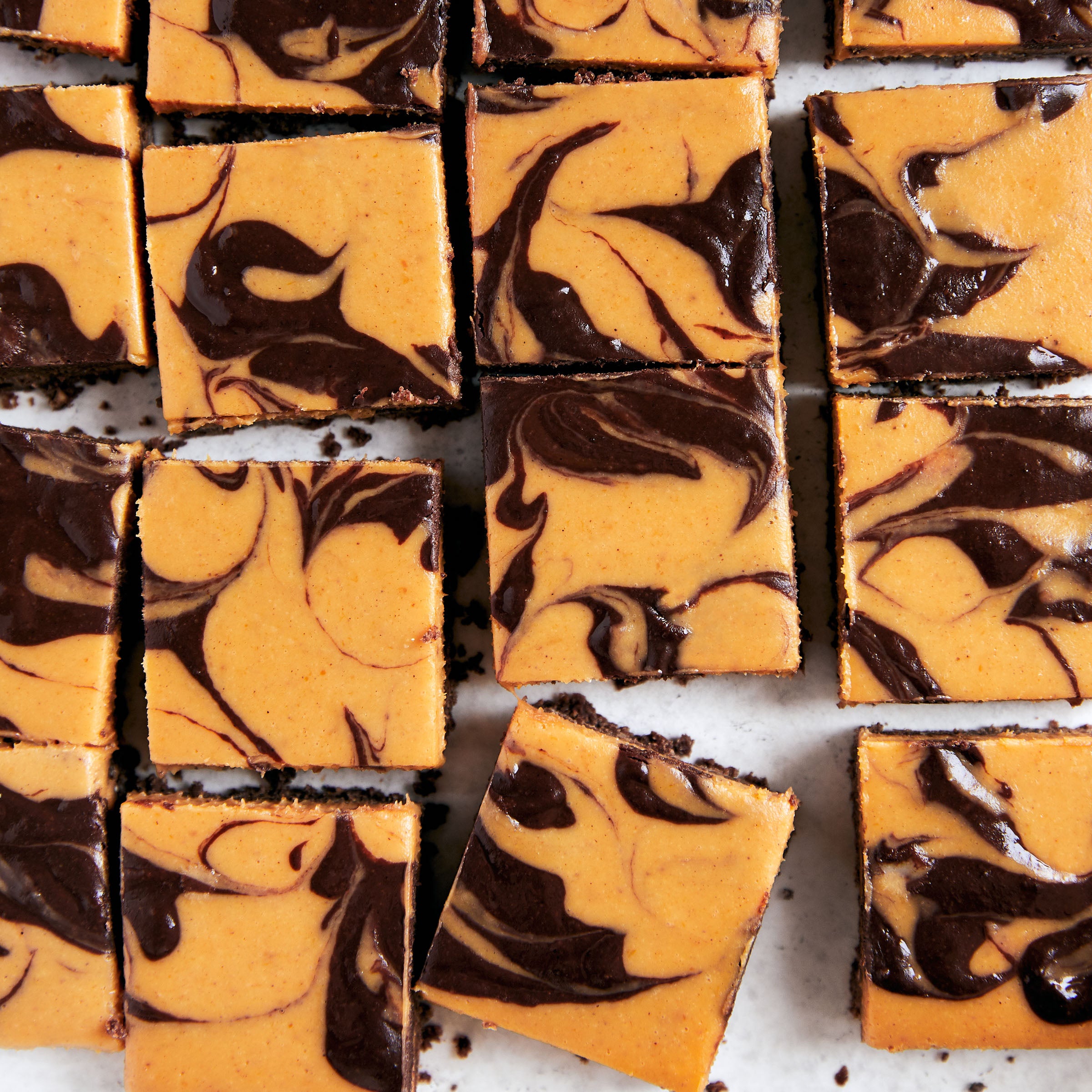 These creamy fudge bars with a Chocolate Sea Salt Probiotic Granola crust have just the right amount of pumpkin spice.