Vegan No Bake Churro Cheesecake Bites
vegan // gluten-free
Who doesn't love a dessert that's decadent and easy to make? No baking required for these Churro Cheesecake Bites by @feastingonfruit.
Ingredients
Crust
● 3 cups Original Granola
● 1/3 cup coconut oil
● 1 tsp cinnamon
Filling
● 3 cups raw cashews (soaked 3+ hours)
● 1 cup coconut milk
● 2/3 cup maple syrup
● 1/2 cup coconut oil
● 2 tbsp lemon juice
● 1 tsp vanilla
● 2 tsp cinnamon
● Pinch of salt
Toppings
● Melted dark chocolate
● Sliced strawberries
● Coconut whipped cream

Directions
1. Soak the cashews in warm water.

2. In a food processor, combine the crust ingredients and process until crumbly and sandy in texture.

3. Line a 12 muffin pan with paper liners. Drop 2-3 tablespoons of the crust into the bottom of each and press firmly to pack. Freeze.

4. Drain and rinse the cashews. Blend with the other filling ingredients on high until very smooth and creamy.

5. Pour on top of the crusts. Freeze overnight. Pop out of the pan, unwrap, add toppings, and enjoy.
Liquid error (sections/pf-8ac51082 line 69): product form must be given a product
Related Posts
The Autumn Equinox is only a few days a way and there's no better way to celebrate than by making and enjoying some fall-inspired, cozy treats!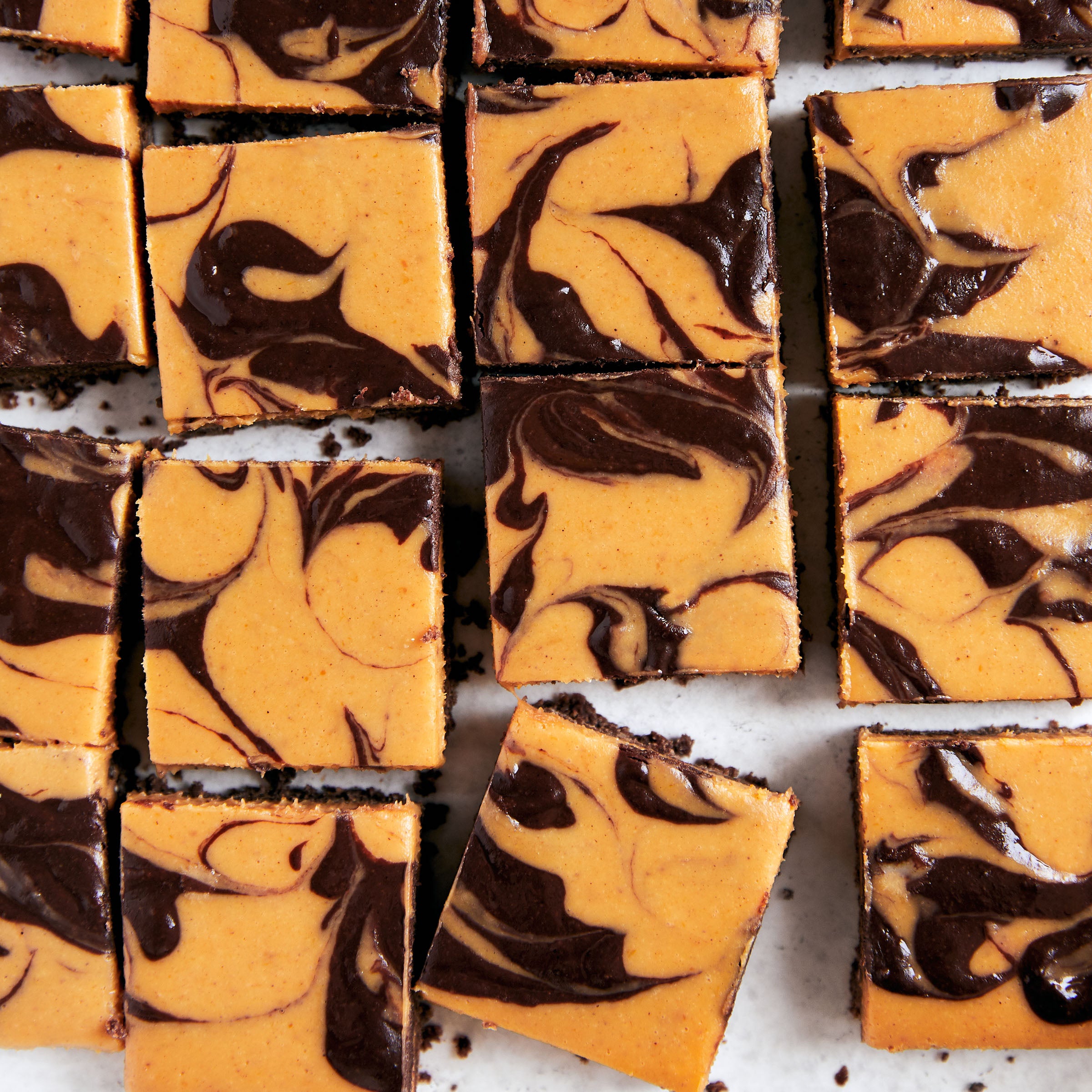 These creamy fudge bars with a Chocolate Sea Salt Probiotic Granola crust have just the right amount of pumpkin spice.