Vibrant Overnight Oats
gluten-free // vegan

The only thing more vibrant than the colors of our Vibrant Oats are the FLAVORS🫐🍓
Our Raspberry Dragon Fruit and Blueberry Lemon Vibrant Oat Cups are made with our signature blend of gluten-free oats, quinoa, flax + chia- plus antioxidant-rich superfood ingredients like dragon fruit and spirulina for a punch of color, then perfectly portioned within a single serving cup. Oh, and our instant oatmeal cups or oatmeal packets are GREAT for overnight oats!
Ingredients
One Purely Elizabeth Raspberry Dragon Fruit Vibrant Oat Cup
One Purely Elizabeth Blueberry Lemon Vibrant Oat Cup
Nut milk of choice
Optional toppings:
Handful of Purely Elizabeth Granola of choice (Original Ancient Grain is pictured)
Fresh blueberries
Fresh raspberries
Fresh strawberries
Fresh blackberries

Directions
1. Prepare the vibrant oat cups as overnight oats as directed on the package.
2. Mash fresh berries into a jam-like consistency, leaving a few berries aside for topping.
3. After allowing the overnight oats to chill, grab your favorite jar or bowl, layer the oats with the mashed berries, then top with the remaining

Liquid error (sections/pf-58c5581f line 69): product form must be given a product
Liquid error (sections/pf-58c5581f line 90): product form must be given a product
Related Posts
The Autumn Equinox is only a few days a way and there's no better way to celebrate than by making and enjoying some fall-inspired, cozy treats!
View Details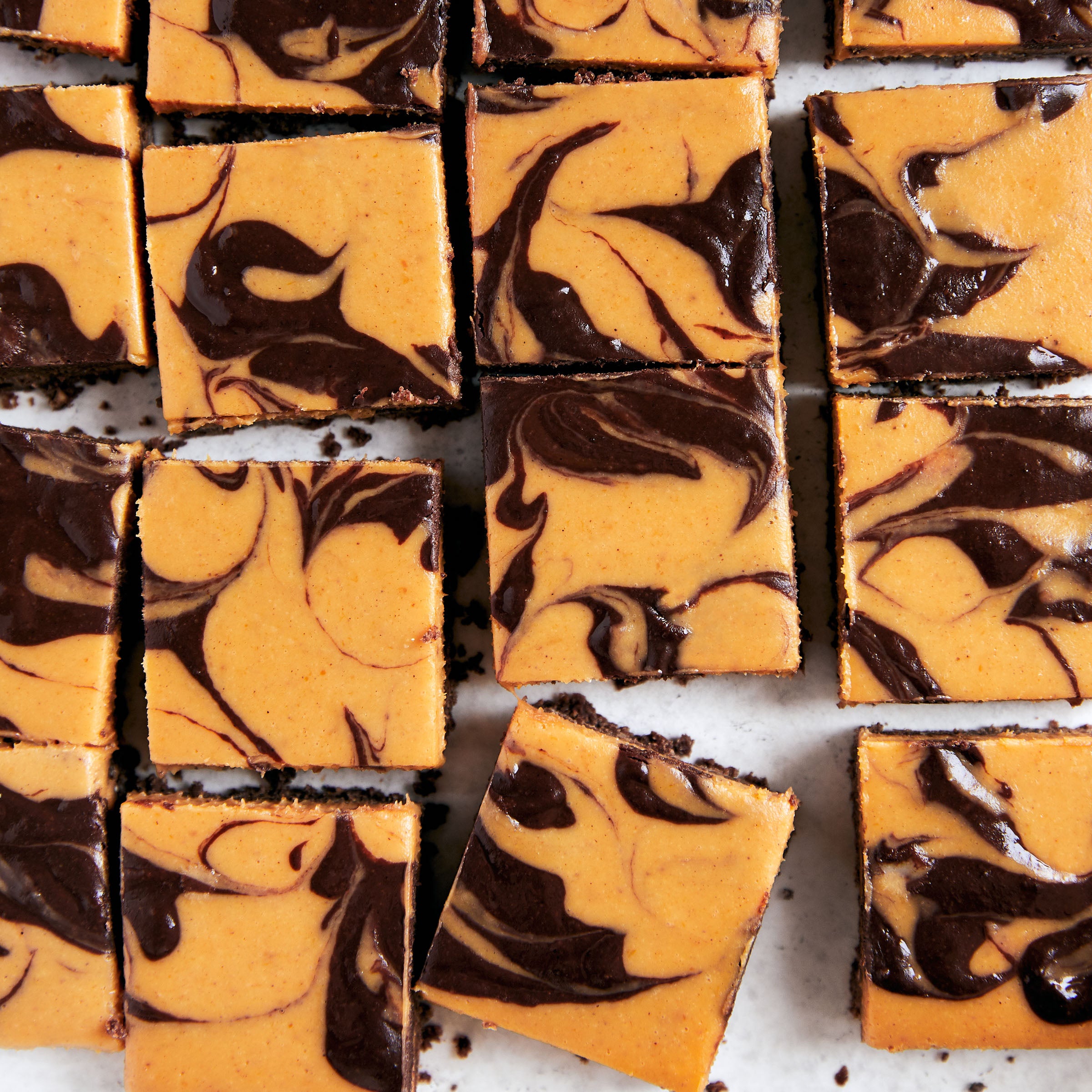 These creamy fudge bars with a Chocolate Sea Salt Probiotic Granola crust have just the right amount of pumpkin spice.
View Details