Yogurt Bowl with Pumpkin Butter
gluten-free // sub-vegan

This Yogurt Bowl with Pumpkin Butter by Sam Schwab (@samschwab_) is an easy and healthy way to elevate your breakfast!

Ingredients
Pumpkin Butter:
1 can pumpkin purée
1/4 cup maple syrup
1 teaspoon pumpkin spice

Yogurt Bowl:
1 cup of your favorite yogurt
1/4 cup pumpkin butter
1/4 cup Purely Elizabeth Coconut Cashew Grain-Free Granola

Directions
Pumpkin Butter:
1. Add pumpkin purée, maple syrup and pumpkin spice to a small saucepan over medium heat and bring to a simmer.
2. Once the mixture bubbles, reduce the heat to low and continue to simmer uncovered for about 15 minutes, stirring occasionally. If you desire a thicker pumpkin butter, continue simmering for another 5-10 minutes and continue stirring to prevent burning.
3. Once you have reached a desired consistency, pull the pumpkin butter off the heat and let cool before transferring to an airtight container.

To Assemble:
1. Add a cup of your favorite yogurt to a small bowl.
2. Top with the pumpkin butter, Purely Elizabeth Coconut Cashew Granola, and any other desired toppings like our pumpkin seed granola or dried fruit.
3. Enjoy!

*Store the pumpkin butter in the refrigerator for up to one week or three months in the freezer. Pro-tip: freeze pumpkin butter in an ice cube tray for perfect serving sizes!

--

Disclaimer: All content provided in this communication is the sole property of Samantha Schwab. Except as expressly authorized above by Samantha Schwab, you agree not to copy, modify, or sell the content provided. Any permitted use of content is granted on a nonexclusive, nontransferable, revocable basis.
Liquid error (sections/pf-066f2894 line 49): product form must be given a product
Related Posts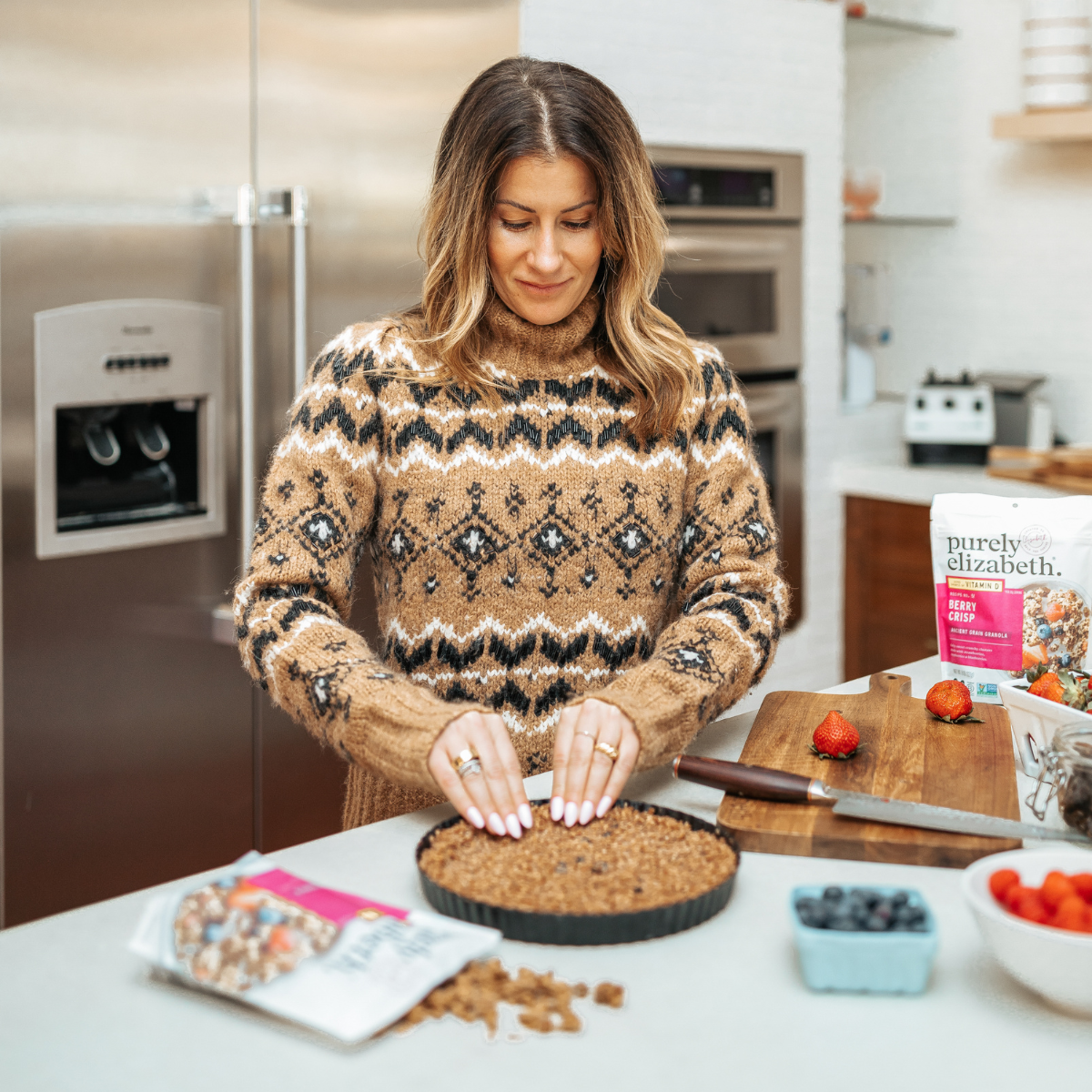 I'm in full on winter mode and these are a few of the things I've been getting cozy with this season.
View Details
Everyone's skin is different, but there are a few things that we can all do to achieve (and maintain) that glowing, dewy skin we're all pining after.
View Details