Vanilla Pecan Collagen Protein Oats
$5.99
Now available in an 8oz pouch! Perfect for daily use.
A quick and easy on-the-go breakfast option with 10g protein
Made with a base of organic oats, quinoa, amaranth, flax + chia
Lightly sweetened with coconut sugar
Certified Gluten-Free + Contains Organic Ingredients
Sweet Vanilla and crunchy pecans make up this protein-packed oatmeal cup made with grass-fed bovine collagen. Includes a NuttZo Nut Butter squeeze pack for a creamy texture and delicious taste.
INGREDIENTS
Oatmeal – Gluten-Free Oats*, Pecans*, Grass-Fed Collagen, Coconut Sugar*, Vanilla Powder, Quinoa Flakes*, Chia Seeds*, Amaranth Puffs*, Cinnamon*, Salt
Included in Collagen Cups Only: Nuttzo Power Fuel – Cashews*, Almonds*, Brazil Nuts*, Flax Seeds*, Chia Seeds*, Pumpkin Seeds*, Hazelnuts*, Celtic sea salt *Organic Ingredients
Made in a facility that also processes soy, milk, eggs, peanuts and other tree nuts.
NUTRITION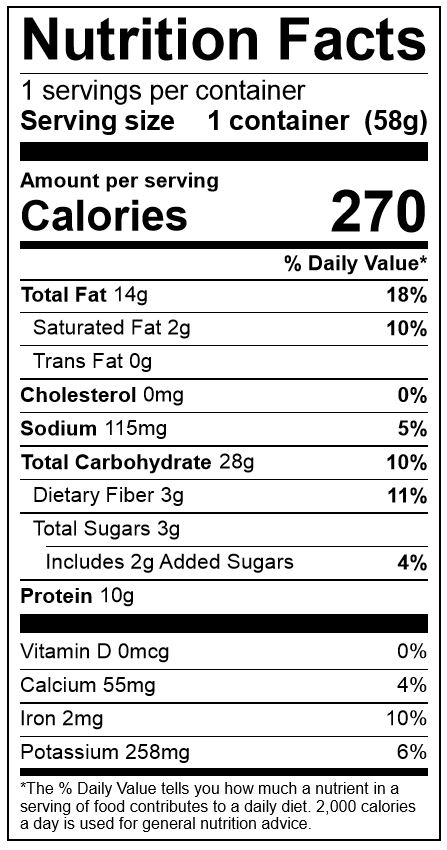 WHAT'S INSIDE
PREP
Hot Water: Add boiling water to fill line. Stir well. Let steep 4-5 min. Top with nut butter.
Microwave (times may vary): Add water to fill line. Cook for 45 seconds. Stir well and top with nut butter.
Overnight Oats: Add cold milk to fill like. Stir well and cover. Let soak for 15+ minutes or overnight in the fridge. Top with nut butter.