Organic gluten-free oats, quinoa, amaranth and chia seeds combine with dried cranberries and nutty pumpkin seeds for a purely sweet and crunchy delight. Our Organic Cranberry Pumpkin Seed is packed with superfoods, boasting 10g of protein and 7g of fiber. Ready in just two minutes, our favorite way to enjoy is with almond milk and a bit of organic coconut sugar or baked into a mouth-watering oatmeal cookie.
Certified Gluten-Free
Certified Vegan
Non-GMO Project Verified
Certified USDA Organic
No Sugar Added
INGREDIENTS
Organic Gluten-Free Oats, Organic Dried Cranberries (Cranberries, Apple Juice Concentrate, Sunflower Oil), Organic Raw Pumpkin Seeds, Organic Chia Seeds, Organic Puffed Amaranth, Organic Quinoa Flakes.
NUTRITION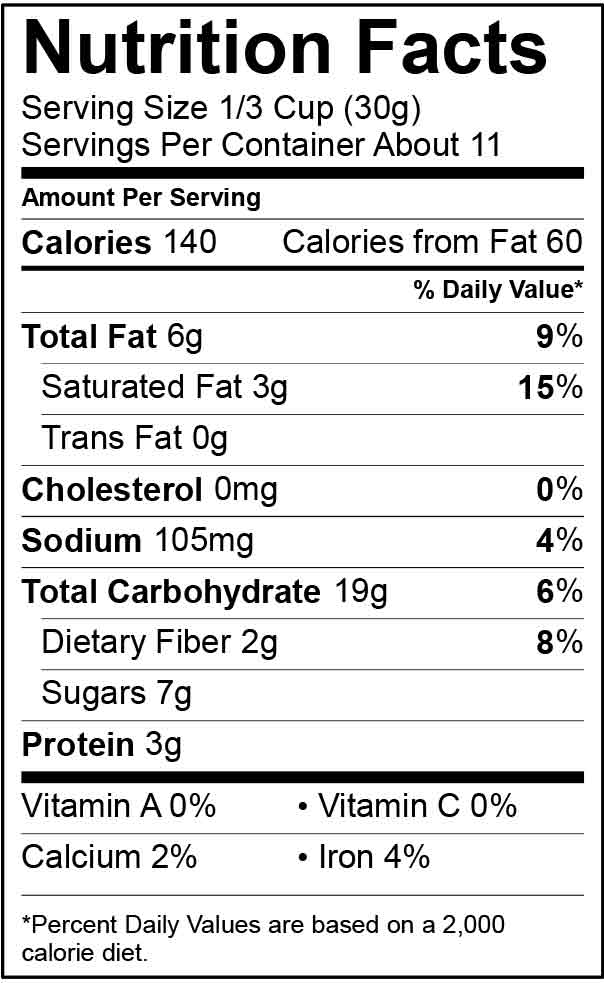 WHAT'S INSIDE
PREP
Microwave: Combine 2/3 cup of water or milk and 1/3 cup of oatmeal. Microwave for 1-2 minutes.
Stove Top: Bring 2/3 cup of water or milk to a boil in a small saucepan. Stir in 1/3 cup of oatmeal and reduce heat to low. Cook for 1-2 minutes.
Overnight Oats: Combine 1/3 cup of oatmeal with 1/3 cup of milk. Let sit for 15 minutes (or overnight) in the fridge to allow oats to thicken.