Chocolate Blueberry Yogurt Bites
Gluten-Free // Vegan Makes 10
A delicious treat or snack to enjoy and stay cool with this summer! Only 4 ingredients and no baking is required!
Prep time: 2 hours
JUMP TO RECIPE
INGREDIENTS
Purely Elizabeth Blueberry Hemp Granola
1 cup blueberries
1 cup yogurt of choice (we used Cocojune)
2 cups chocolate chips, melted
Flaky sea salt, to top
DIRECTIONS
1. Mix together blueberries, granola, and yogurt in a bowl until fully combined.
2. Scoop dollops onto a plate or baking sheet(size depends on how big or small you prefer them to be).
3. Place into freezer for 2 hours.
4. Melt chocolate. Remove yogurt bites from freezer and dip bites into melted chocolate.
5. Set aside and sprinkle with sea salt and more granola if desired. Continue these steps until all yogurt bites are coated.
Related Posts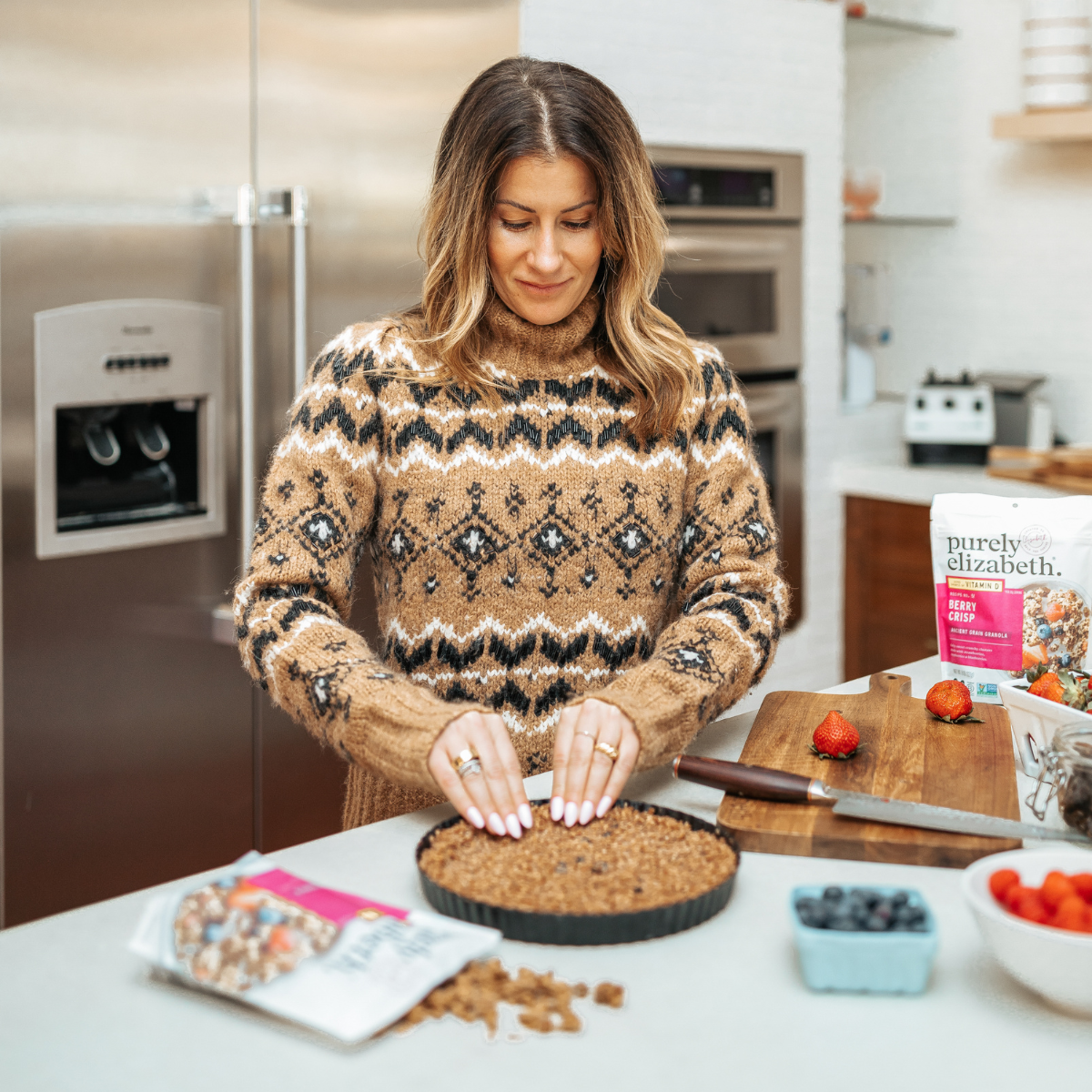 I'm in full on winter mode and these are a few of the things I've been getting cozy with this season.
Everyone's skin is different, but there are a few things that we can all do to achieve (and maintain) that glowing, dewy skin we're all pining after.