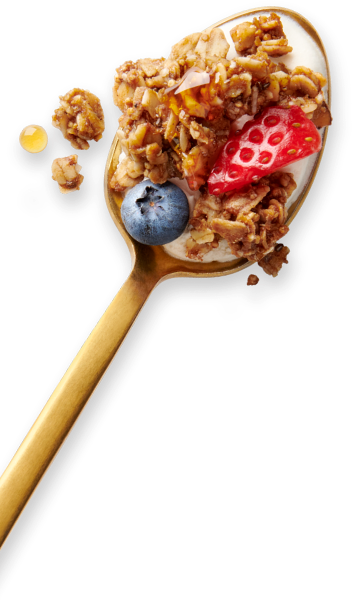 At Purely Elizabeth, we're dedicated to growing our commitment to regenerative agriculture through farmer partnerships and responsible sourcing practices.
We can't ignore the impact
The scale of food product is enormous, but it is also our greatest opportunity to make a positive impact on the health of the planet. We believe one way to make this impact felt is to support the farmers who are taking on the challenging work of transitioning to regenerative agriculture practices. Regenerative agriculture works to restore soil health and broken ecosystems to replenish the earth. We know it won't happen overnight, but we're committed to this journey and its role in helping you thrive.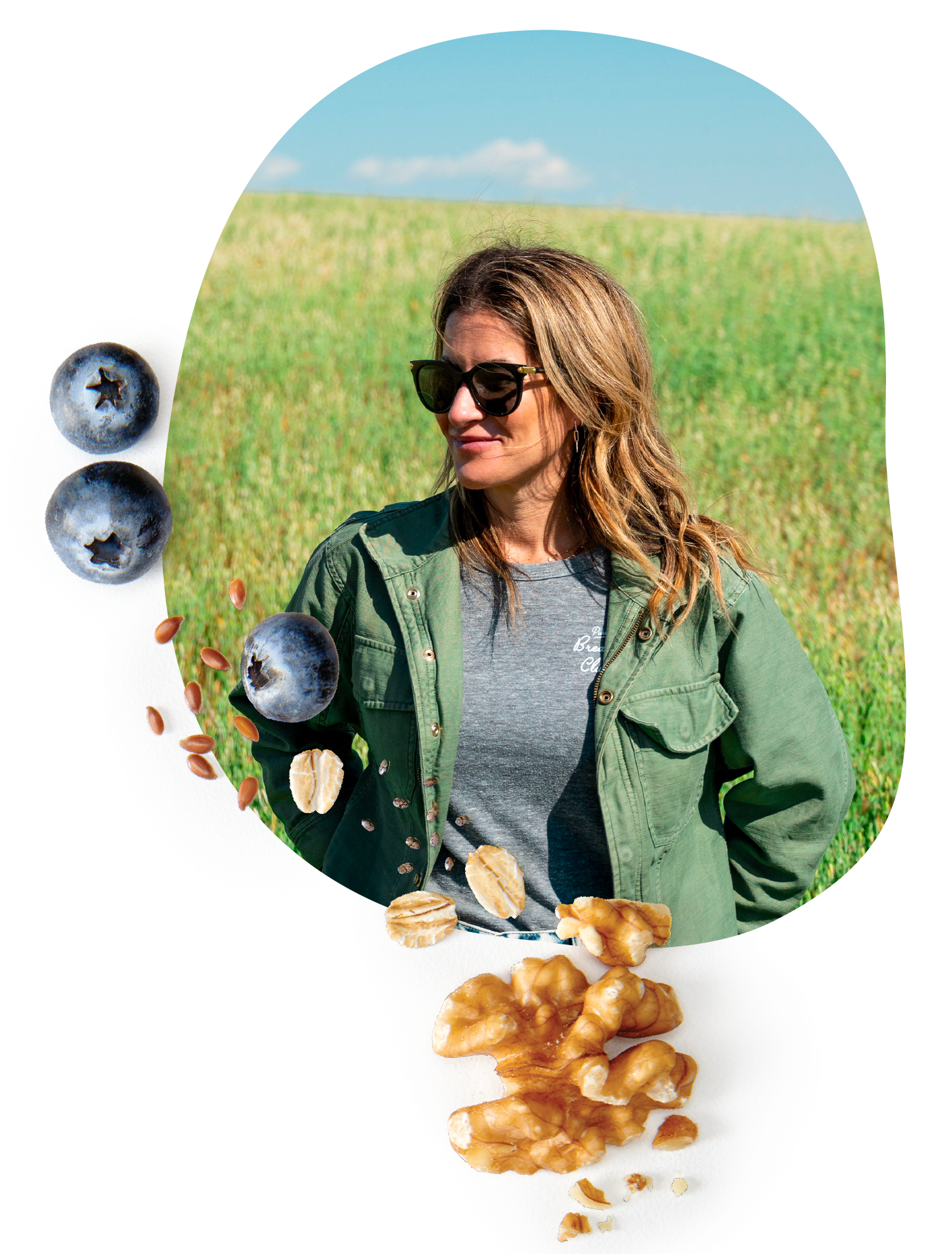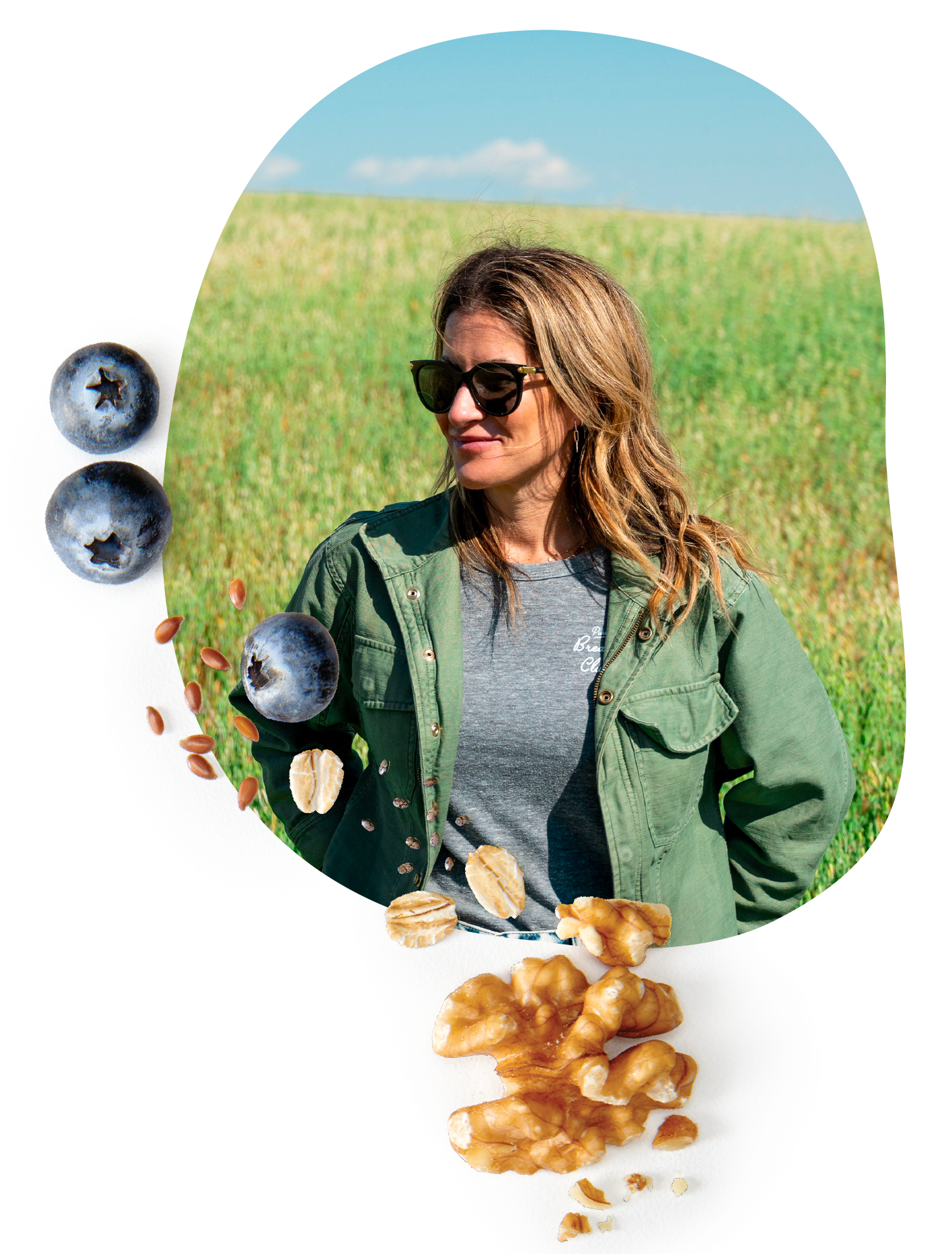 WHAT IS REGENERATIVE AGRICULTURE?
Regenerative farming is based on a fairly simple idea — that agriculture should both avoid bad practices and actively pursue holistic methods to replenish the earth. The goal is to improve soil health while also protecting biodiversity and water resources. Regenerative farming includes practices such as growing cover crops, diversifying crop rotation, minimizing tillage, organic fertilization or grazing livestock to enrich soil. Healthier soil helps restore broken ecosystem cycles and increases resilience against climate change impacts.
SOURCING SUSTAINABLE,
NUTRIENT DENSE INGREDIENTS
Purely Elizabeth is committed to sourcing a diversified mix of plant-based ingredients such as ancient grains, organic and/or sustainable crops to maximize the nutrient density in our products. Our goal is to source 1/3 of our ingredients by weight from regenerative agriculture by the end of 2026
MAKING BUSINESS
A FORCE FOR GOOD
We have been a B Corp certified business since 2015. We are committed to supporting farmers and their communities through expanding direct buying relationships as well as sponsoring projects dedicated to improving infrastructure and regenerative practices.
EDUCATING & INSPIRING
OUR COMMUNITY
Our mission is to create a space where we can empower our community and employees to thrive on their wellness journey. As a women owned business, we strive to foster partnerships with women owned suppliers and advise other female founders.
Meet our Partners who share our passion for regenerative agriculture and planet health
Regenerative Organic Certified® COCONUT OIL
Serendipol
Located in the coconut triangle of Sri Lanka, Serendipol is a catalyst for regenerative organic agricultural practices through nature, social fairness, healing the soil and cultivating circular economy. Taking care of the people and the planet has been a focus for Serendipol from day one which drove them to become Regenerative Organic CertifiedTM (ROCTM).
Serendipol contributes to these products:
Coconut Sugar
Aliet Green
Aliet Green was founded by Lastiana Yuliandari in 2009. Her idea behind the company was to prioritize being ethically responsible for soil, climate, biodiversity, society, economy, and water. Aliet Green continues to uphold those values through achieving Regenerative Certification in 2022, having women make up 70% of their workforce, and continually invest back into the infrastructure of their community.
Aliet Green contributes to these products:
REGENERATIVE OATS
Mad Ag
Mad Agriculture is a Colorado-based non-profit helping farmers across the country transition to and thrive in regenerative organic agriculture. They work from head to heart, poetry to science, financing to markets, and soil to shelf to meet farmers where they're at on their regenerative journeys. Their four core branches ensure that farmers have the financial (Mad Capital), strategic (Mad Lands), connective (Mad Markets), and creative (Mad Media) support that they need to thrive.
Mad Ag contributes to these products:
Coming soon! Our first harvest is in fall of 2023
Oats
Bay State Milling Saskatoon
Located in the heart of the Canadian prairies, BSM Saskatoon has been focused on continually improving their organic practices and has begun the pursuit of regenerative certification. Already upholding beneficial farm practices, BSM Saskatoon continues to be a leader in their technique and passion for improving soil health while continuing their dedication to provide certified gluten-free oats.
Bay State Milling Saskatoon contributes to these products:
Almonds
Treehouse Almonds
Located in the San Joaquin Valley (California), Treehouse Farms focuses on the health of their land and orchards through land conservation efforts, supporting bee populations, water conservation, and soil health monitoring. Sourcing directly from their own farms + a small group of local farming families, their quality and impact is unparallel.
Treehouse Almonds contributes to these products:
LIVE PURELY
Follow us on our sustainability journey.
STAY CONNECTED
Sign up for sales, recipes & updates