Maple Almond Butter Ancient Grain Granola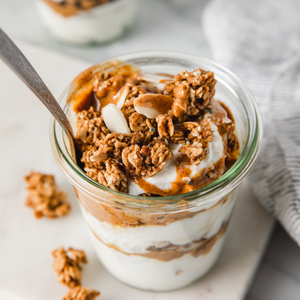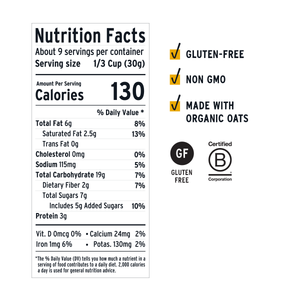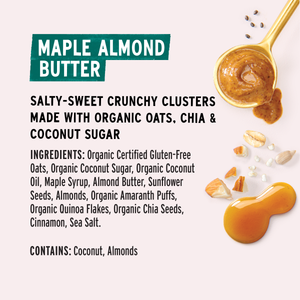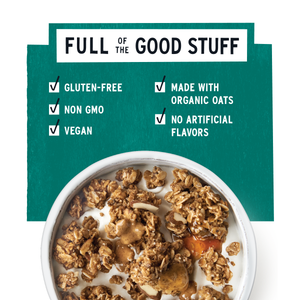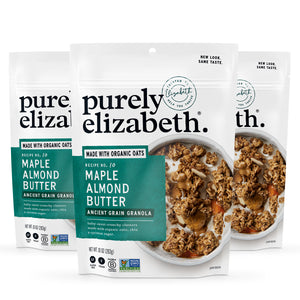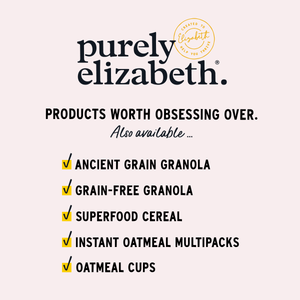 Maple Almond Butter Ancient Grain Granola
PRODUCT DESCRIPTION
Our Maple Almond Butter Ancient Grain Granola combines
rich almond butter and real maple syrup with ancient grains and superfood seeds for a crunchy and creamy indulgent flavor. Sweetened with coconut sugar and baked with coconut oil, these salty-sweet clusters have a crunchy texture and irresistible taste. Enjoy with milk, yogurt, on top of a smoothie or plain jane — straight out of the bag!
BENEFITS
INGREDIENTS
Organic Gluten-Free Oats, Organic Coconut Sugar, Organic Raw Virgin Coconut Oil, Maple Syrup, Almond Butter, Sunflower Seeds, Almonds, Organic Amaranth Puffs, Organic Quinoa Flakes, Organic Chia Seeds, Cinnamon, Sea Salt.
Contains: Coconut and Almonds⎮Made in a facility that also processes soy, milk, eggs, peanuts, and other tree nuts.
WHAT'S INSIDE
Intentional Ingredients
Coconut Sugar
Packed with essential vitamins and minerals such as potassium, magnesium, zinc, iron, and B vitamins.
Amaranth
A grain that contains the amino acid lysine, calcium, and b vitamins.
Chia Seeds
This powerful superfood is known for omega-3 fatty acid, fiber, and complete protein contents.
Quinoa Flakes
A complete protein that also provides a mighty boost of magnesium, iron, copper, and phosphorus.