Key Lime Chia Pudding
Gluten-Free, Vegan // Makes 1
This chia pudding can do it all - sweet, tangy, fresh, and sweet flavors all in one bowl! Who doesn't love a breakfast that tastes like dessert?
Prep time: 5 min
JUMP TO RECIPE
INGREDIENTS
Chia Pudding
2 tbsp chia seeds
½ cup coconut milk
1 tbsp honey
Zest of half a key lime

Yogurt Layer
½ cup greek yogurt
1 tbsp honey
½ tsp matcha powder
Juice of 1 key lime
Zest of half key lime

Toppings
Purely Elizabeth Honey Almond Probiotic Granola
Honey drizzle
Lime slices
DIRECTIONS
1. In a jar or container with a lid, stir together the chia pudding ingredients. Chill for 2 hours.
2. Once the chia pudding is ready, stir together the yogurt layer ingredients and place it into a serving bowl with the chia pudding.
3. Top with a drizzle of honey, granola, and lime slices. Enjoy!
Related Posts
The Autumn Equinox is only a few days a way and there's no better way to celebrate than by making and enjoying some fall-inspired, cozy treats!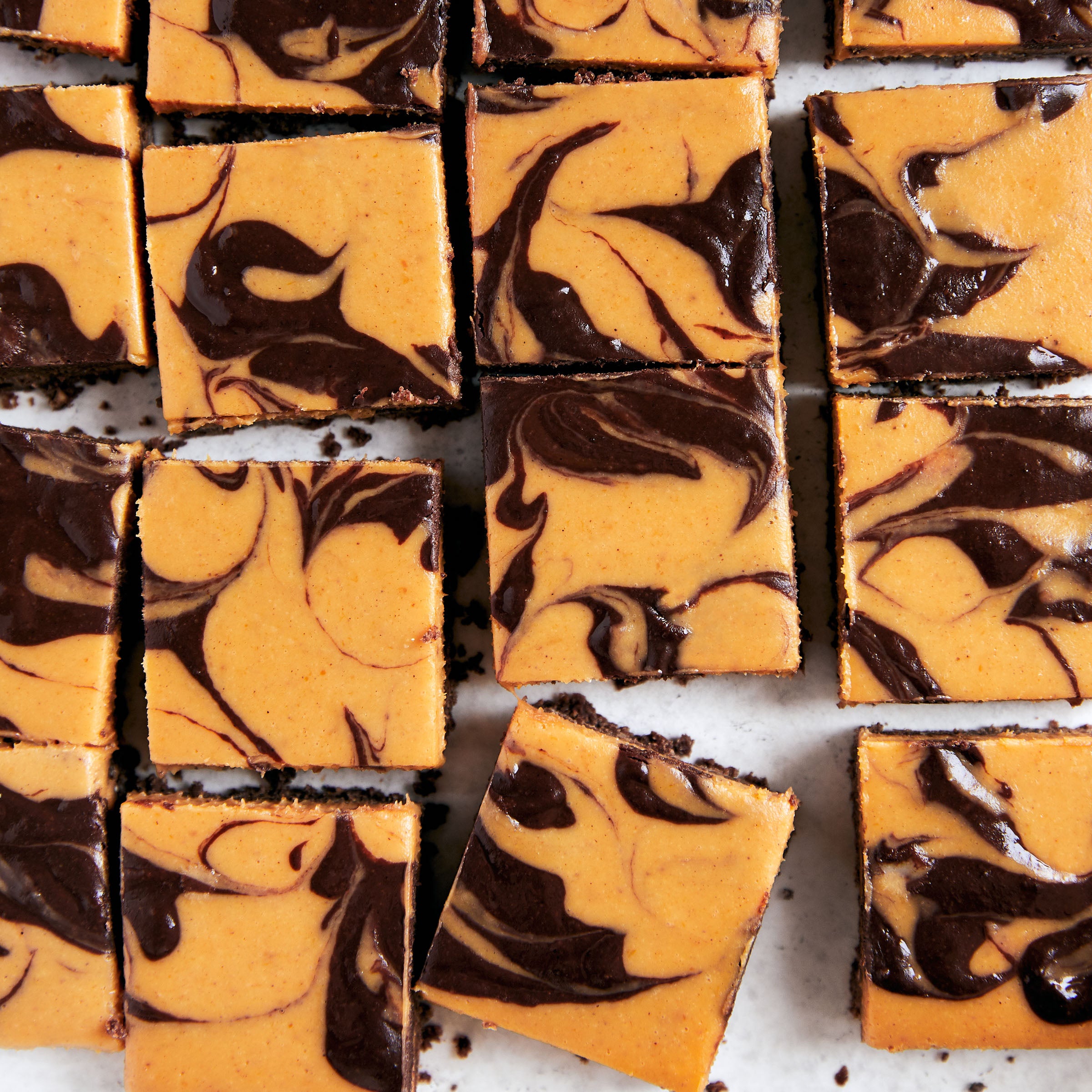 These creamy fudge bars with a Chocolate Sea Salt Probiotic Granola crust have just the right amount of pumpkin spice.