Mixed Berry Cheesecake Oatmeal
Gluten-Free, Vegan // Makes 1-2
This oatmeal is creamy and bursting with fresh flavors! The perfect decadent treat to satisfy that sweet tooth.
Prep time: 10 min
JUMP TO RECIPE
Our Mixed Berry Superfood Oat Cup allows you to enjoy bright, berries all year long. Made with freeze dried strawberries and raspberries and dried blueberries, the balance of sweet and tart makes for a refreshing eating experience. We love adding greek yogurt and fresh fruit, if available for added berry flavor. If you are a berry fan, you will love this recipe.
Ingredients you will need to make this Mixed Berry Cheesecake Oatmeal:
Oats: Using our Mixed Berry Superfood Oat Cup with Prebiotic Fiber, you no longer need to pull out 10 ingredients to make your oatmeal. This oatmeal is made with freeze dried and dried berries, chia, flax, quinoa and amaranth.

Almond Milk: Feel free to use any milk of choice for this recipe.

Honey: Honey and berries go together perfectly and we love using honey for a natural sweetener.

Greek Yogurt: We love the protein that greek yogurt provides but if you do not eat dairy, feel free to use any yogurt of choice.

Fresh Strawberries + Raspberries: If in season, we love to add fresh fruit to brighten up the oatmeal even more.
INGREDIENTS
1 Purely Elizabeth Mixed Berry Superfood Oat Cup with Prebiotic Fiber
½ cup almond milk
1 tbsp honey
¼ cup greek yogurt
1 strawberry, diced
3 raspberries
DIRECTIONS
1. Stir the almond milk, honey, and 1 tbsp of yogurt in the oatmeal cup until combined.
2. In a jar, layer the oatmeal, yogurt, and berries.
3. Top with more berries and enjoy!
Related Posts
The Autumn Equinox is only a few days a way and there's no better way to celebrate than by making and enjoying some fall-inspired, cozy treats!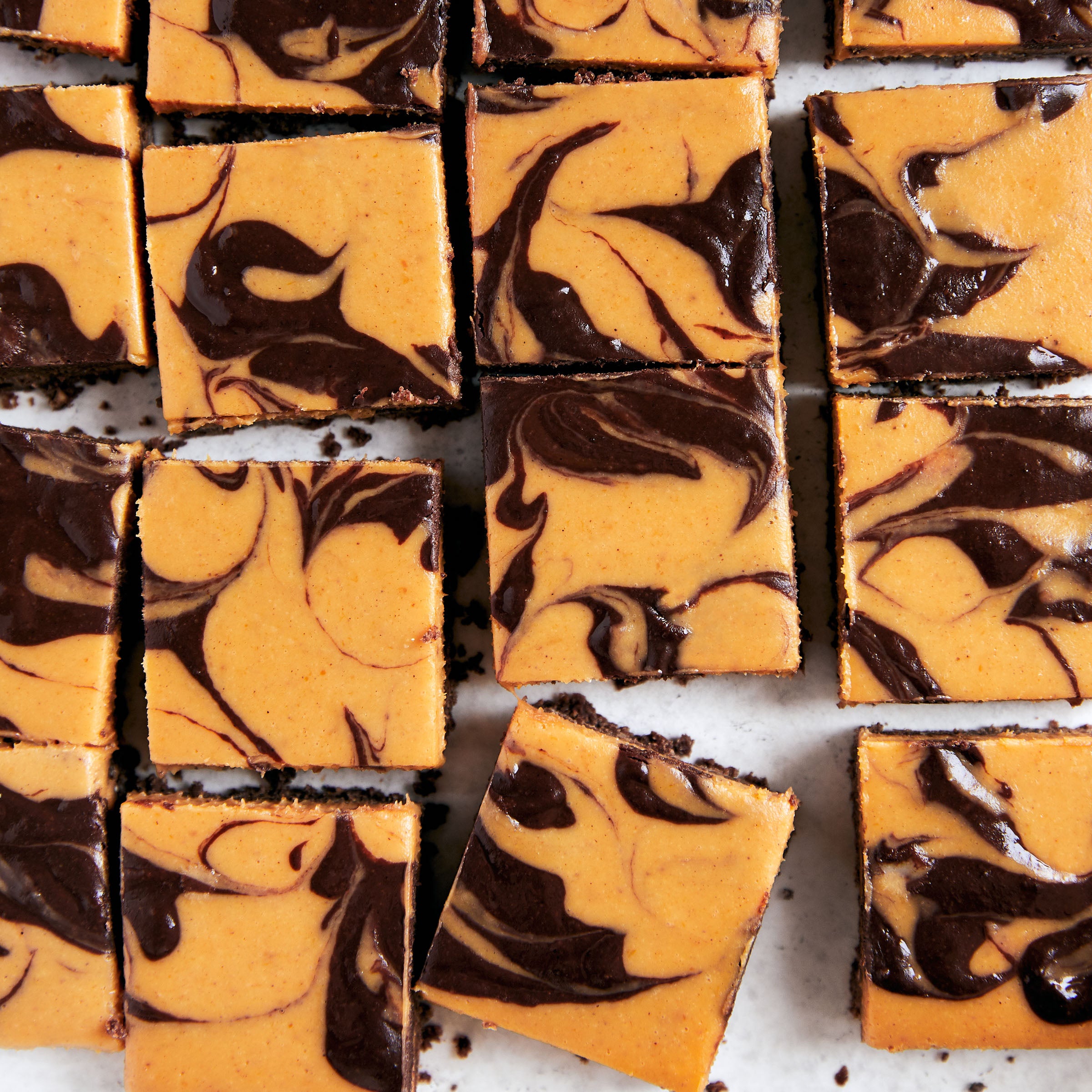 These creamy fudge bars with a Chocolate Sea Salt Probiotic Granola crust have just the right amount of pumpkin spice.